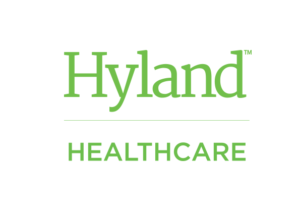 Hyland
Hyland offers a cost-effective solution for clinical trial file access management, enabling NHS organizations to increase their efficiency while leveraging their existing investment in an OnBase, enterprise content services platform. Hyland's eTMF/eISF system includes workflows that reflect best practices for research settings, such as:
ƒ An intuitive graphical user interface enables training and system use within 30 minutes.
ƒ Generation and recording of training with an electronic signature log.
ƒ Delegation of study tasks, both for sponsor and site level, with electronic signature logs.
ƒ Access to individual studies can be set-up for teams or individuals.
ƒ Ability to grant temporary access to individual studies to auditors, monitors, and inspectors
ƒ Personal folder per user ensures central storage of relevant certifications that can be logged for each study.
ƒ User onboarding via Active Directory negates the need for a separate username and password process for the eTMF/ISF system.
ƒ The ability to adapt the DIA Reference Model to different study types by selecting relevant folders.
ƒ Quality checking signoff processes ensure accuracy of upload, correct filing of content, and certified copies of scanned documents.
Web: https://www.hyland.com/en-GB/healthcare
Email: EMEAHealthcareSales@hyland.com