The NHS R&D Forum connects, supports and represents those in R&D roles who are working to benefit patients and the public by enabling healthcare research and innovation to happen in the UK. We host the UK directory for all R&D offices and non-commercial Sponsors and the NHS R&D Forum resources exchange. 
We want to see improvement in health and care through inclusive impactful quality research that is rooted in our organisations and systems, enabled by an effective and valued R&D professional workforce. 
Working to advance our practice we share and develop resources, create standards, support colleagues, and provide a quality learning and development Programme that includes training, symposia, networking opportunities, events and roundtable discussions.
Through our groups and partnerships, community insights and expertise we aim to shape the health and care environment for research; influencing UK policy and practice system-wide as well as in our own organisations. We are open to all across the community to join and get involved.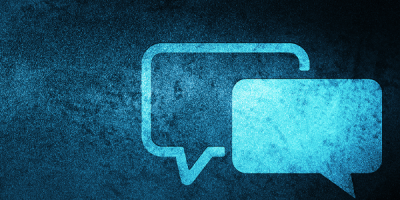 Groups & Current Work
Roundtables
Our next virtual round table will take place on Friday 12th March, from 11.00am-12.00 noon. You are invited to join the discussion and Q&A with the Forum contracts group and 4 nations contract leads on the updated model contracts.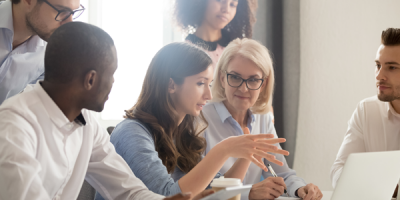 Influence & Representation
R&D Forum contributes to new National Group (RRG) during COVID 19
The first meeting of the Clinical Research Recovery, Resilience and Growth (RRG) group will take place at the end of January. Feed in by clicking the button below.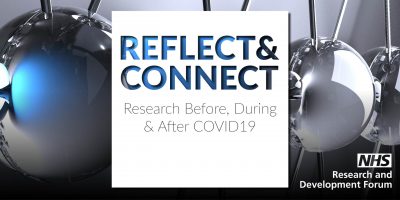 Learning & Development
Reflect & Connect
Find out more about the series of online sessions at our May event. 14 Sessions will be held over 5 days with speakers including national leaders from key government departments, research regulators & research leads of high-profile studies.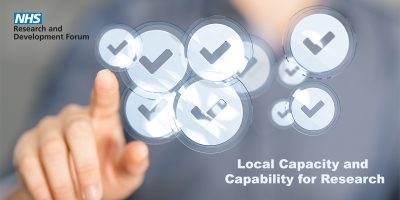 Learning & Development
Local Capacity & Capability
Our Local Capacity & Capability virtual training course will take place on 8th February 2021. To find out more about this interactive course and to book your place click on the button below.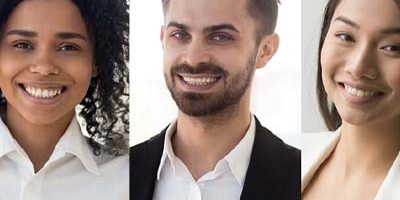 Influence & Representation
Connecting through COVID Coffee
Read the blog from Sally Humphreys, NHS R&D Forum Research Management Working Group Chair on the weekly virtual meeting where R&D Forum working group members can review developments, share practice and support each other.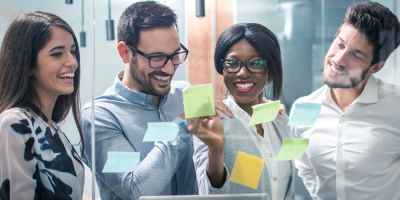 Groups & Current Work
Groups & Active Projects
Our groups are core to the value of the Forum and generate outputs in our 4 key themes. Click on the button below to find out more about our current projects and areas of interest.