A well-developed R&D function has a critical role in any organisation but is arguably particularly important for the development of best evidence upon which to advance our health and care and upon which to base our clinical decisions.
Our R&D functions wheel and Research Management shared practice guides aim to show how an R&D function adds value to health in our daily roles and what teams can be doing to lead, manage and support research in a health and care setting.
Research leaders, research managers and research support teams in all guises; as change agents, strategic partners quality experts and individual champions[1] have organisational responsibility for enabling and ensuring improvement and innovation through high quality, impactful, inclusive research activity that has integrity.
Every team is different but on a daily basis we support, drive and embed research, developing strategies for the involvement of patients and ensuring inclusive patient centred research takes place. We play a critical role in facilitating the growth of research activity, building capacity and developing skills both within our organisations and across the wider health system. We have responsibility for Sponsoring research; the safe, ethical and legal involvement of participants; the quality and efficiency of research activity; the integrity of research data and the transfer of research information for knowledge.
More resources on the role of an R&D function include best practice guides and policy papers can be found by clicking on the button below.
[1] From NIHR, NHS Trust and Ashridge Business School (2015) Faster, Easier Clinical Research: Developing a Thriving National Community of NHS R&D Directors and Managers.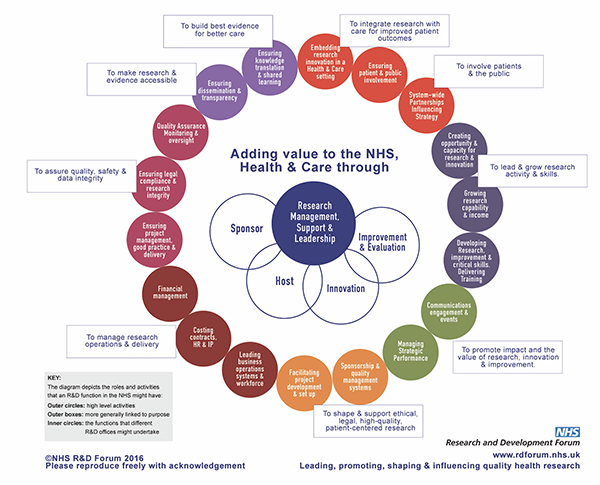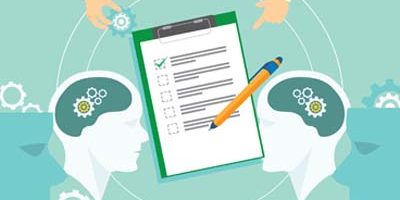 Resources & Output
Best Practice
Case Studies & Evidence of good research management.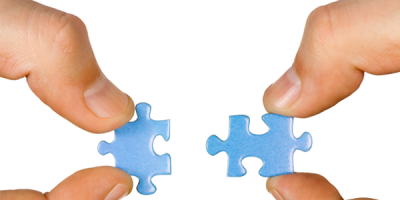 Resources & Output
Resource Exchange - REX
Click to access our Resource Exchange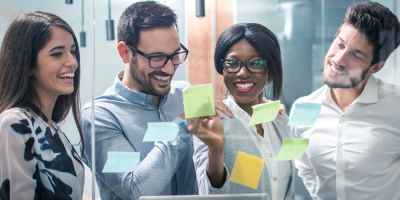 About
Our People
We bring the R&D Community together. Find out more about our network of people and groups.