The Forum consists of those in R&D management, support & leadership roles working in with and for providers and commissioners of health and care. Our network is broad and inclusive of patients and the public, non-traditional settings, joint research offices, higher education sponsor teams and more.
Members who volunteer their time lead the Forum, represent the R&D Forum community, and create our value, content and outputs.
The Forum Leadership Team
Representing the Forum to stakeholders, the team oversees the Forum strategy and leads areas of activity to move the work of the Forum forward as a body.
The Forum leadership team is made up of:
Exec Committee
Group Chairs 
Management Team
Forum Board of Trustees/ Leadership Group
The Board oversees the strategic direction and daily operations of the Forum as a Charitable Incorporated Organisation (CIO) and as a network. The Board is responsible for the governance and financial oversight of all activities, including communications and the conference and events programme. The CIO trustees are listed below, including the elected Chair Angela Topping.
Members: 
Shona Haining, Head of Research & Evidence, NECS
Angela Ball, Independent consultant
Angela Topping, Head of Newcastle Joint Research Office
Carolyn Maloney, Research & Innovation Chief Operating Officer at University Hospitals of Leicester NHS Trust
Dipak Patel, Associate Director of Research & Innovation at Sheffield Teaching Hospitals NHS Foundation Trust
Margaret Cooper, Director of Research and Development at Tameside Integrated NHS Foundation Trust and Senior Research Strategy Lead at Stockport NHS Foundation Trust
Sean Scott, Regulatory Compliance Manager at the Newcastle Hospitals NHS Foundation Trust
Shona Haining
Angela Ball
Angela Topping
Nicky Williams
Shona Haining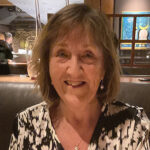 Dr Shona Haining
Shona has worked in various R&D roles operationally and strategically in the North East for many years, mainly in Primary Care but also secondment or joint posts into secondary care, mental health and NHS England. Her current role is as Head of Research & Evidence for North of England Commissioning Support. She leads to deliver the research and evidence statutory duties of the 11 Clinical Commissioning Groups over the North East and North Cumbria. She is passionate about the professional and essential role research can play in the whole pathway of research from ideas to implementing outcomes to improve patient care.
Angela Ball
Angela Topping
Nicky Williams
Dipak Patel
Margaret Cooper
Sean Scott
Carolyn Maloney
Dipak Patel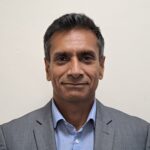 Dipak Patel
Dipak has twenty years' experience working in clinical research for the public sector, across both the NHS and HEIs. He is the Associate Director Research & Innovation at Sheffield Teaching Hospitals and has a wealth of experience in the set up and delivery of research and introduction of innovation to services, working closely with University partners, other NHS Trusts, the Clinical Research Networks and Pharma.
Margaret Cooper
Sean Scott
Carolyn Maloney
Forum Management & Business Support Services
The Forum manager supports all the groups and the leadership team in driving the strategy and content of the Forum. The Manager is charged with implementing the strategic plan on a daily basis, engaging with community members and partners, and developing our projects and initiatives. The current Forum Manager is Kate Greenwood.
Helen Riding
Delegant Limited
Helen Riding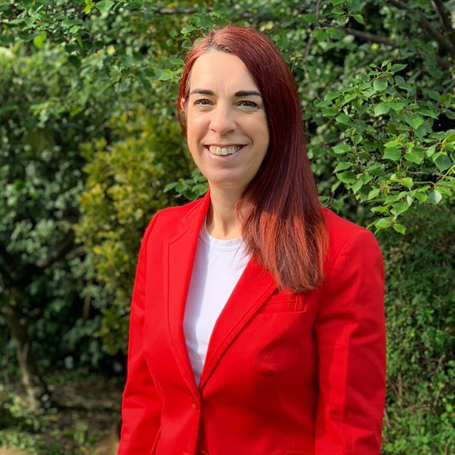 Helen Riding
Helen is the NHS Research and Development Forum Coordinator and Research Manager for North of England Commissioning Support (NECS). As Research Manager, Helen supports and manages the delivery and development of primary care research and evaluations in the North East, North Cumbria and North Yorkshire. Prior to this role she worked clinically as a Midwife and as a Research Facilitator supporting GP practices in Newcastle and North Tyneside. Helen has also completed a Masters in Clinical Research (Leadership) from Newcastle University. Helen's Dissertation was titled "Research activity and quality indicators in primary care" and this has been disseminated widely locally and at national conferences.
Delegant Limited
The Chairs of the Forum Groups are members of the Leadership Team that oversees strategy and leads areas of activity to move the work of the Forum forward as a body
Farhan Naim
Farhan read Human Biology at King's College London, graduating with a BSc honours degree in 2001. Upon graduation he joined the phase I clinical research organisation industry holding multiple Clinical Trial Associate posts including at the world's largest CRO, IQVIA. Having gaining a solid foundation in the principles of clinical trial conduct, management, regulation and delivery, he crossed over into the NHS as a Clinical Trials Practitioner in Oncology at the Imperial College Healthcare NHS trust in 2003. Here he worked alongside world-renowned investigators, supporting them in the delivery of late phase clinical trials in breast, lung, colorectal and urological cancers. In 2010 Farhan was appointed as Oncology Clinical Trials Portfolio Manager at the Royal Free London NHS Foundation Trust. He obtained an MSc in Clinical Oncology at the University of Birmingham in 2011 with a thesis entitled 'Breast cancer patient perceptions in undergoing additional biopsies for research'. He has been at the Royal Free since, where he was subsequently appointed as Deputy Director of Research and Development in 2013 and then as Director of Research and Development in 2018 where he now leads the setting and operational delivery of the trust's clinical research strategy.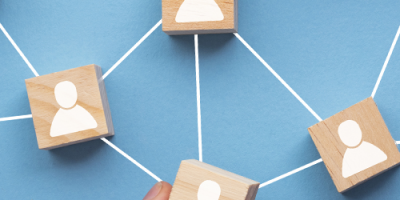 Resources & Output
R&D Contacts Directory
The contact details of all R&D offices across the UK.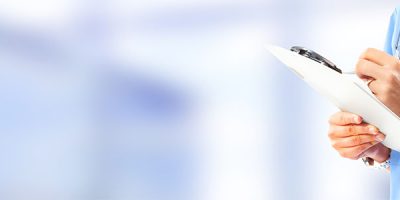 Join
Join the R&D Forum
Click to join the R&D Forum, the UK network for the R&D Community.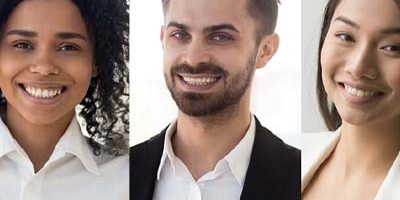 Groups & Current Work
R&D Forum Groups
Our groups are more to the value of the R&D Forum. Find out more about our active groups.