Learning & Development Group
The purpose of the group is to bring together experienced individuals from across the NHS and health care R&D to develop a learning and development programme that meets the learning needs of the Forum community as a professional group.
A smaller oversight group meets via teleconference to progress the programme, prioritise the development of new courses and other training resources and oversee the selection of course leaders and trainers.
Advising the wider Forum, the group also represents members of the community to national policy makers and stakeholders on issues of learning and development.
Contact the Group
Contact the group via learning@rdforum.org.uk
Group Chair: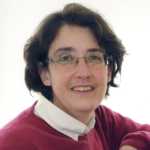 Dr Allyson Bailey
Dr. Allyson Bailey is the Training Lead for the R&D Forum and has worked for the NHS in various capacities since 1994 and has been a Research and Development Officer in NHS Forth Valley since 2004 as well as Commercial R&D Manager for NHS Fife and an IRAS Business Change Specialist for the HRA. She has been involved in all aspects of the R&D journey from project development to archiving, as well as carrying out a small NHS research project of her own. In addition to delivering training for the NHS R&D Forum she is a GCP Trainer. Allyson has a PhD in Classical Archaeology from the University of Edinburgh. In her spare time she is a very amateur wildlife photographer and volunteers at two zoos. She has written two books, one on evolution and the other about her experiences on a conservation project in Namibia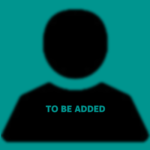 Christian Sparke
Chris comes from a clinical background in critical care, specialising in cardiac and neurosurgery at the National Heart, Barts and Chelsea and Westminster. She has extensive operational experience in clinical research with the Royal College of Surgeons, Royal Papworth Hospital and University of Cambridge. Chris worked for the NIHR CRN in a variety of roles including Research Facilitator for critical and emergency care, Lead Network Officer and a combined post as Study Support Service and Industry Operations Manager. She was previously a GCP and Valid Informed Consent facilitator for the Eastern region, AcoRD Lead for five years, part of the working group for the setup of the EOE Trauma Network and a previous member of the EOE RDS Management Board. Her current role is as NIHR Portfolio Support Manager and AcoRD Specialist for Cambridge Biomedical Research Campus. Chris has been involved in regional and national training and facilitation programmes and workshops with the NIHR, HRA, RD Forum, UoC, UEA and others organisations throughout her career.
Group Members:
TBA