Evidence for Commissioning Group
The purpose of the group is to bring together people from key organisations with a remit to enable commissioners to find and use evidence from research (as well as other types of evidence) to inform the commissioning cycle. We work together to share learning, best practice, join up the good work being undertaken around the country and act as advocates to support evidence informed commissioning. We have brought together people from a range of backgrounds including those who haven't previously been involved with the R&D Forum e.g. senior librarians and knowledge managers.
Contact the Group
Contact the group via evidence@rdforum.org.uk
Group Chair: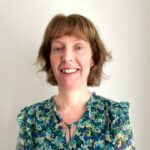 Rachel Illingworth
Rachel is Head of Research and Evidence for the Nottingham and Nottinghamshire Clinical Commissioning Group (CCG). Rachel's role as strategic lead is varied and includes ensuring the CCG is meeting its statutory duties in relation to research; strategic research partnerships and research capacity building initiatives with GP practices and Primary Care Networks. Rachel's role also includes providing evaluation advice and working with Knowledge and Library Services to provide evidence summaries, advice and training for commissioners to enable evidence informed commissioning. Rachel has worked in NHS R&D roles in Nottingham for 15 years, prior to this she was a health services researcher and worked in NHS general management.
Group Members:
Paul Carder
Head of Research
West Yorkshire Research & Development NHS Bradford Districts CCG
Helen Duffy
Research & Innovation Programme Manager
Midlands Partnership NHS Foundation Trust/Staffordshire and Shropshire Health and Care Research Partnership (SSHERPa)
Marie Girdham
R and D Lead Nurse Manager
R&D Service – Humber CCGs
Shona Haining
Head of Research and Evidence
North of England Commissioning Support (NECS)
Judy Henwood
Head of Research Design and Evaluation
Norfolk and Suffolk Primary and Community Care Research Office
Sian Jones
Associate Director of Primary Care
West of England AHSN
Sue Lacey Bryant
Senior Advisor – Knowledge for Healthcare
Health Education England
Wendy Marsh
Senior Knowledge & Evidence Manager
Knowledge & Library Services – Public Health England
Jo Mearhart
NIHR National Specialty Cluster Manager – Health Services Research Speciality
NIHR Clinical Research Network National Coordinating Centre
Alison Turner
Head of Evidence Analysis
Strategy Unit, Midlands and Lancashire Commissioning Support Unit