Research Strategy & Leadership Working Group
The Research Strategy & Leadership Working Group brings together senior leaders from across the research community for the following purposes:
To support the NHS R&D Forum to provide a valued voice to national policy makers, stakeholders and the Forum leadership team in relation to consultations and policy initiatives of relevance to research strategy, leadership and culture.
To provide leadership and advice to the NHS R&D Forum membership on issues of strategic importance
To share and develop good practice in organisational research strategy & leadership and culture.
Contact the Group
Contact the group info@rdforum.org.uk FAO Rebecca Smith & Sarah Williams
Group Chair: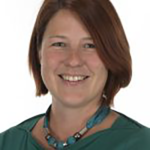 Dr Rebecca Smith
Dr Rebecca Smith is the Deputy Director of Research at North Bristol NHS Trust. As Head of Department she runs the research function for the Trust, overseeing day-to-day operations and strategic direction. Rebecca also has a role in strategic oversight of the Trusts Specialist Commissioned services and Genomics Laboratory Hub. With previous roles in academic research, grant development and clinical trial management plus a current role as a co-applicant on a large clinical trial she has experience of life both sides of the research fence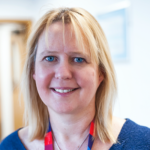 Dr Sarah Williams
TBA
Group Members:
Lyndon Bridgewater
Associate Director of Research & Development
Royal Brompton & Harefield NHS Foundation Trust
Elizabeth Coates
Head of Research Governance, Research Translation & Innovation Division
Public Health England
Professor Susan Corr
Head of Research and Development
Leicester Partnership NHS Trust
Damon Foster
Research Delivery Operations Manager
Chelsea and Westminster Hospital NHS Foundation Trust
Professor Rachael Fothergill
Head of Research
London Ambulance Service NHS Trust
Jane Greenaway
Associate Director Research
Durham Tees Valley Research Alliance
Kate Greenwood
Manager
NHS R&D Forum
Jen Harrison
HRA Approval Change Manager
Health Research Authority
Shahista Hussein
Head of R&D Governance
Oxford University Hospitals NHS Trust
Dr Maria Koufali
Managing Director R&I
Nottingham University Hospitals NHS Trust
Emma Munro
Head of Nursing/ Professions
RCN clinical research nurses sub committee & University Hospitals Southampton
Farhan Naim
Director Research
Royal Free London NHS Trust
Dr Maria Palmer
Director
NHS R&D Forum
Dipak Patel
Research & Innovation Manager
Sheffield Teaching Hospitals NHS Foundation Trust
Joanne Plumb
Deputy Director of Research Development and Innovation
University Hospitals Birmingham NHS Foundation Trust
Dr Tracy Shalom
Associate Director of Research
Norfolk and Suffolk Primary and Community Care Research Office
Professor Phillip Smith
Associate Director Research and Development
East & North Herts NHS Trust
Dr Rebecca Smith
Deputy Director of Research and Head of Department
North Bristol NHS Trust
Ashley Solieri
Associate Director, Research and Development
Mid and South Essex University Hospitals Group
Lee Tomlinson
Research and Development Manager / Lead Nurse-Research
Kent Community Health NHS Foundation Trust (KCHFT)
Dr Karen Underwood
Deputy Director of Research & Development
University Hospitals Southampton
Dr Nicola Williams
Director of Support & Delivery
Health and Care Research Wales
Dr Sarah Williams
Associate Director of Research and Improvement
Solent NHS Trust
Lead new work related to the themes, in their specific areas of interest.
Create resources where there are gaps
Influence partners & invited stakeholders. Discuss their work, ask for opinions and shape policy.
Share expertise and gather intelligence from and for the community
Horizon scan for what is of interest to the community. Horizon scanning and conducting community surveys
Develop consultation responses
Act as a point of reference & contact for the members with questions or peer review
Feed into general Forum training, conference and events programmes.
Champion the NHS R&D Forum and our community.
Speak for and represent the research management, support and leadership community.
Drive the Forum forward and provide leadership
Strategically, proposing Forum content, providing leadership and ensuring oversight of outputs
As a point of contact, providing peer support to colleagues
As a Task and finish, producing outputs and resources
As a space to work out loud, sharing experience and connecting with colleagues.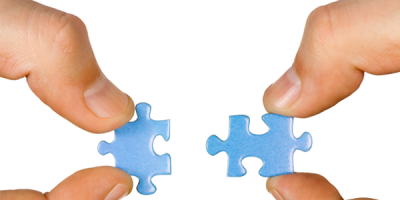 Resources & Output
Resource Exchange - REX
Click to access our Resource Exchange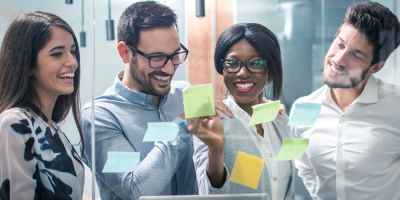 Groups & Current Work
Groups & Active Projects
Our groups are core to the value of the Forum and generate outputs in our 4 key themes. Click on the button below to find out more about our current projects and areas of interest.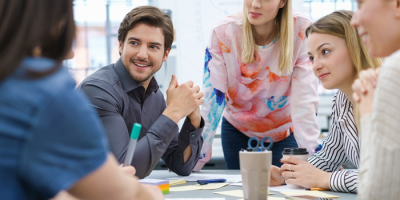 Groups & Current Work
Get Involved
The R&D Forum is committed to connecting members & working together. Find out how to get involved.