The NHS R&D Forum will list jobs that are relevant to the sector and are posted by non-commercial organisations. 
Any organisation that is non-commercial and has a vacancy that is of relevance to the health and care research community in the UK
You need to complete the submission form below. Please include as much information as possible. The NHS R&D Forum will review the submission prior to it being posted online. 
Research Data Management and Data Protection Officer
Location: Liverpool
Organisation: Liverpool School of Tropical Medicine
Type: Full Time
Basis of Employment: Permanent
Grade/Salary: £42,149.00 – £53,348.00 Per Annum
Closing Date: 8 June 2022
Description:
We have an exciting opportunity for a suitably qualified and experienced individual to join us in this new role, to act as advisor for effective Research Data Management and to drive legal compliance for Data Protection across LSTM, its subsidiary companies, and international partners.
The Role:
The role will be LSTM's trusted advisor, acting as Data Protection Officer and organisational champion developing effective Research Data Management (RDM) practice across our research community. Consequently, you will have a strong understanding of the research data lifecycle, as well as have excellent communication and interpersonal skills. This will allow you to work at the centre of a global charitable organisation to ensure that effective research data management is integrated across the LSTM Group. The successful candidate will work with LSTM to ensure compliance on data protection and freedom of information legislation, delivering insights and training to staff and ensuring that its research community remain compliant with the principles of good research data management.
Key Responsibilities are (but not limited to):
•    Act as Data Protection Officer for the LSTM group as required under the General Data Protection Regulation (UK) and UK Data Protection Act 2018
•    Undertake the duties of the Freedom of Information Officer, maintaining an ICO approved publication scheme, publishing information, supporting colleagues in co-ordinating and managing responses to FOI requests, and requests for personal information under the relevant Acts.
•    Advise at committee, steering and working groups on Data Protection issues.
•    Manage the implementation of LSTM's arrangements for compliance with UK GDPR, including the development of good practice models, supporting the development of data breach reporting, policies procedures, guidance, communications, and internal networks.
•    Develop and refine guidelines on good data management practices, ensuring that Research Data Management (RDM) is integrated within LSTM's activities.
•    Provide tailored research data management awareness and training opportunities to researchers, participating in researcher development plans.
•    Oversee the development and delivery of guidance, training, and individual researcher support for data management planning (DMP), curation, access, and preservation, and to ensure that these resources meet researcher needs and align with best practice in research data management.
•    Develop and review policies and procedures for Data Protection and Freedom of Information.
•    Lead on the provision of training for data protection and freedom of information for academic and professional services across the LSTM Group.
•    Manage and operate the systems for handling and responding to Freedom of Information requests, subject data access requests, complaints, queries and information requests from data subjects.
Please refer to the Job Description for further details.
The Candidate:
To be successful in this role, you will be qualified to degree level and have a strong understanding of current UK Data Protection requirements, strong understanding of the EU General Data Protection Regulation and the UK Data Protection Bill and subsequent Act, including the impact on UK Research Sector.  You will be in possession of Data Protection Practitioner Certificate or related legal/professional qualification(s).
Extensive experience of leading Data Protection compliance in a research setting with global engagement is important to this role, as is knowledge and substantial experience of Data Protection in an international context.
Additional benefits of joining LSTM:
•    30 days annual leave, plus bank holidays, plus Christmas closure days
•    Generous occupational pension schemes
•    Government backed "cycle to work" scheme.
•    Affiliated, discounted staff membership to the University of Liverpool Sports Centre
•    Plus, a host of additional family friendly policies
Closing Date: June 7th 2022 (or earlier if suitable applications are received)
Inclusion is central to our values at LSTM.  
We seek to attract and recruit people who reflect the diversity across our communities, regardless of sexual orientation, gender identity, ethnicity, nationality, faith or belief, social background, age and disability. LSTM selects candidates based on skills, qualifications, and experience.
We welcome conversations about flexible working; and applications from those returning to employment after a break from their careers.
About LSTM 
Founded in 1898 and the oldest of its kind in the world, the Liverpool School of Tropical Medicine (LSTM) is an internationally recognised centre of excellence for teaching and research in tropical diseases.  Through the creation of effective links with governments, NGOs, private organisations, and global institutions and by responding to the health needs of communities, LSTM aims to promote improved health, particularly for people of the less developed/resource poorest countries in the tropics and sub-tropics.
Due to the volume of applications we receive, we sometimes close our vacancies early. It is therefore advisable to apply as early as possible if you would like to be considered for a role.
Look at some of the great work we have achieved over the past year by viewing our annual report:
https://www.lstmed.ac.uk/about/publications/lstm-annual-report-2019-2020
LSTM actively promotes Equal Opportunities and Safeguarding Policies
How to apply:
Please visit our careers page : https://www.lstmed.ac.uk/vacancies
Further information if available (opens in a new window):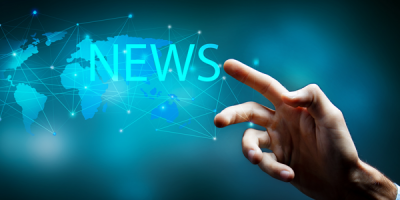 News
Latest News
Click for the latest news and updates from the R&D Community.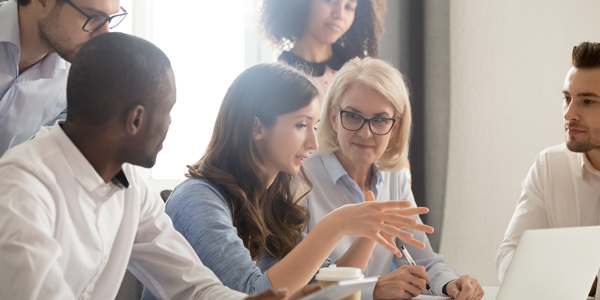 About
Our Work
We work together as a community to lead, shape, help, connect and thrive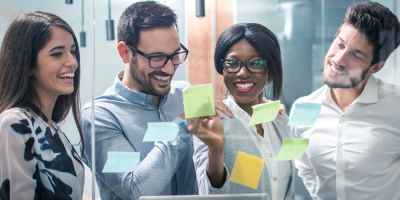 Groups & Current Work
Groups & Active Projects
Our groups are core to the value of the Forum and generate outputs in our 4 key themes. Click on the button below to find out more about our current projects and areas of interest.