The NHS R&D Forum will list jobs that are relevant to the sector and are posted by non-commercial organisations. 
Any organisation that is non-commercial and has a vacancy that is of relevance to the health and care research community in the UK
You need to complete the submission form below. Please include as much information as possible. The NHS R&D Forum will review the submission prior to it being posted online. 
Research Governance Manager
Location: Keele, Staffordshire
Organisation: Keele University
Type: Full Time
Basis of Employment: Permanent
Grade/Salary: Grade 8 Starting salary £44,737
Closing Date: 8 September 2022
Description:
This post represents an exciting opportunity for an experienced and motivated individual to join a team of staff in Keele University's Research and Innovation Support department.  The Project Assurance Research Integrity team is responsible for the implementation of the University's framework for regulatory compliance for research projects.  The team works in an agile model, remote working is considered.
We are seeking a Research Governance Manager with substantial experience of successful management of the arrangements for research activity, including working to and developing a Quality Management System.   The post-holder will work with Faculty and professional services colleagues to successfully deliver projects from inception through to completion within a risk-managed framework, providing expert research governance advice, support and management. The post-holder will develop and maintain policies and processes that ensure the University's continued adherence to legislation, relevant national standards and good practice.
You should have current knowledge and in-depth understanding of research governance, and the ability to identify and apply relevant legislation and guidance; with excellent attention to detail and the confidence to work independently to be able to resolve problems. You will have excellent communication skills, with the proven ability to communicate with people at all levels.
Role Summary – 
To work with Faculty and professional services colleagues in cross-functional teams to successfully deliver projects from inception through to completion, within a risk-managed framework. To develop and maintain policies and processes that ensure the University's continued adherence to legislation, relevant national standards and guidance related to research governance and integrity across all areas of the University's research portfolio. To review health and social care research proposals on behalf of the sponsor to confirm research governance compliance.
Main Duties and Responsibilities – 
Work Processes and Results:
● Work across a broad range of topics and areas of research governance, including but not limited to health and social care research, research involving human biomaterial, research involving animals or animal tissue, security sensitive information research
● Provide authoritative advice, review and input to academics and professional staff on research governance across the University's research portfolio
● Adapt standards, frameworks and principles of good research practice to appropriately manage risk, compliance and ensure high quality research in all areas across the University's portfolio
Quality Management Systems:
● In liaison with Authority Holders and communities of practice within the University, support the development, management, delivery, and oversight of the research quality management system to meet relevant standards and assure legislative compliance
● Develop, manage and deliver the quality management system for health and social care research
● Provide authoritative advice and training on compliance with regulatory requirements, and research governance
● Ensure researchers are aware of research related policies and processes and their responsibilities through the development of a competency framework for staff, to be implemented by Keele Institute for Innovation and Teaching Excellence (KIITE)
● Develop, manage and deliver electronic and face-to-face training programmes to meet Faculty and Directorate competency frameworks and to address shortfalls or future research activity areas
● Through oversight of key areas of research and awareness of national landscape, identify critical areas where shortfalls in research integrity could have adverse implications for the University's reputation, legal and scientific standing
● In collaboration with other Directorates and Faculties, develop policies and procedures for implementation by the Faculties to enable the activities identified above to be monitored and audited in order to minimise risks to the University
● Identify current and appropriate best practice in research (in a variety of research areas, including research involving health and social care, humans and human biomaterials, animals and animal tissue, sensitive or personal data and educational research) to ensure the University's practices comply with requirements arising from legislation and from University research funders such as Research Councils UK, Department of Health, and (US) National Institutes of Health
● Maintain up to date knowledge of research related guidelines and legislation and feed into policy and procedure review systems to ensure compliance
● Receive and interpret legislation and guidance impacting on research in the local context
● Support the Head of Project Assurance in developing and establishing policies for good research governance at University level, and gain the support and cooperation of Faculties, Deans and Research Managers for the appropriate implementation of these procedures.
● Manage, develop and extend databases and registers of research activities to deliver institutional oversight (e.g. EDGE, Keele University's Research Management System and others)
● Oversee research databases (e.g. EDGE, ethics system etc), ensuring that data is accurate and complete
● Provide reports on Research Governance and Integrity activities to relevant oversight committees
● Any other duties relevant to the role as notified by the Head of Project Assurance
Project Review and Risk Assessment:
● Evaluate research proposals to establish suitability for University support and maintain oversight of areas of risk in liaison with Research Development team and others across the University
● Perform the sponsor review of health and social care research projects, including initial sponsorship in principle considerations
● Perform Quality Control reviews of select grant applications, submissions to regulatory agencies, internal and external review bodies in accordance with relevant legislation, standards and expectations
● Perform risk assessments of high-risk activity, accurately identifying and articulating the risk and relevant risk abrogation strategy. To keep risk assessments under review throughout the lifespan of the activity
● To regularly liaise with the Project Assurance: Contracts team to advise on complex governance matters in contracts and have personal responsibility for identifying the need for agreements in health and social care research, liaising with relevant contacts in the faculty to ensure that legal and financial requirements are met in all agreements
● Co-ordinate and manage research sponsor obligations under UK legislation relating to the implementation of Good Clinical Practice in the conduct of clinical trials on medicinal products for human use and the UK Policy Framework for Health and Social Care research
Institutional Oversight:
● Develop and implement a risk adapted audit strategy to measure compliance in key areas including but not limited to health and social care research, providing oversight of corrective and preventative actions to their satisfactory resolution
● Escalate and follow up on unresolved issues with relevant authority holders
● Obtain information on planned activities at an early stage and provide expert advice to project teams on suitability of individual planned projects, in terms of key research governance issues (e.g. overseas regulatory requirements, insurance) and any special requirements (e.g. transfer/export/import of Human Tissue) related to the planned project to allow researchers to address any regulatory or resource issues identified in the project.
● Manage the University's procedure for the archiving of health and social care data where not archived by the Faculty
General:
● Adhere to the University's Project Development Framework, including contributing to ongoing development.
● Develop and maintain a good understanding of the University's research strategy
● Manage preparation for inspection by regulatory bodies (e.g. Home Office, Human Tissue Authority or Medicines and Healthcare products Regulatory Agency), ensuring compliance and adherence to regulatory requirements and SOPs can be clearly demonstrated by staff and through documentation
● Any other duties required by the Head of Project Assurance to support the team and the Faculties, including providing advice and assistance in connection with other research governance issues when appropriate
Communication / Documentation:
● Provide advice to colleagues in the Directorate of Research, Innovation and Engagement as required.
● Ensure that governance/sponsorship practices are co-ordinated with finance, ethics and contracts approval processes in delivering a consistently exceptional service to academics and other stakeholders
● Communicate effectively across a wide range of audiences of varying levels of seniority, internal and external to the University
● Liaise, establish and maintain positive links with external agencies and providers
● Prepare progress reports for Faculty and University committees regarding central research database.
● Maintain confidentiality at all times
● Represent the University in national fora
Team work:
● Maintain strong working relationships with Research staff, Chief and Principal Investigators and their research team members who access Project Assurance Research Integrity team services and support them in complying with the quality management system
● Build and maintain effective working relationships with Authority Holders, Designated Individuals and relevant Licence Holders to ensure compliance with external standards
● Establish, develop and maintain relationships with external partners including but not limited to NHS bodies, other higher education establishments, commercial partners and funding bodies
Supervision / Staffing :
● Lead, manage and develop the Research Integrity Officer
● Supervise and direct the Research Integrity Administrator
Personal Development / Performance:
● Working with a high degree of independence across a wide portfolio of activity, flagging issues and potential shortfalls with relevant authorities as necessary.
● Demonstrate a commitment to continuing personal/professional development.
● Ability to observe and define priorities and timetables in the achievement of strategic and operational objectives.
● To review and investigate issues and/or problems as they arise, identify trends and suggesting solutions, referring the most difficult concerns to the Head of Project Assurance
How to apply:
Please visit Keele vacancies –Job vacancies – Keele University
Further information if available (opens in a new window):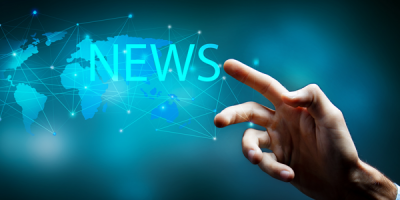 News
Latest News
Click for the latest news and updates from the R&D Community.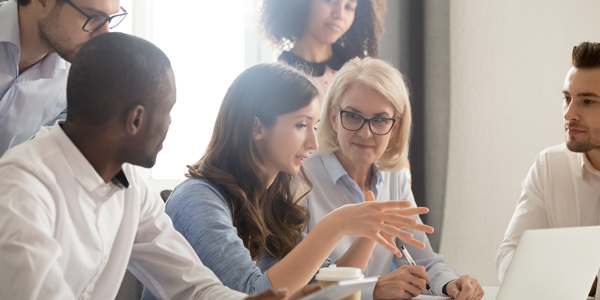 About
Our Work
We work together as a community to lead, shape, help, connect and thrive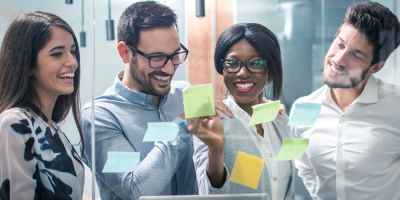 Groups & Current Work
Groups & Active Projects
Our groups are core to the value of the Forum and generate outputs in our 4 key themes. Click on the button below to find out more about our current projects and areas of interest.