The NHS R&D Forum will list jobs that are relevant to the sector and are posted by non-commercial organisations. 
Any organisation that is non-commercial and has a vacancy that is of relevance to the health and care research community in the UK
You need to complete the submission form below. Please include as much information as possible. The NHS R&D Forum will review the submission prior to it being posted online. 
Trial Coordinator
Location: Birmingham
Organisation: University of Birmingham
Type: Full Time
Basis of Employment: Contract
Grade/Salary:
Closing Date: 24 August 2022
Description:
Position Details
Cancer Research (UK) Clinical Trials Unit, Institute of Cancer and Genomic Sciences, College of Medical and Dental Sciences
Location: University of Birmingham, Edgbaston, Birmingham UK
Full time starting salary is normally in the range £27,924 to £30,497. With potential progression once in post to £34,304 a year.
Grade 6
Full Time / Fixed Term Contract for up to 30 December 2023
Hybrid working is possible in line with both CRCTU and University of Birmingham policies
Closing date 24 August 2022
Our offer to you 
People are at the heart of what we are and do.
The University of Birmingham is proud to have been a part of the City of Birmingham and the wider region for over 100 years, and we are equally proud to be recognised as a leading global university.  We want to attract talented people from across the city and beyond, support them to succeed, and celebrate their success.
We are committed to helping the people who work here to develop through our sector-leading Birmingham Professional programme which provides all professional services staff with development opportunities and the encouragement to reach their full potential.  With almost 5,000 professional services jobs in a wide-range of functions in Edgbaston and in our campus in Dubai, there are plenty of opportunities for you to be able to develop your career at the University.
We believe there is no such thing as a typical member of staff and that diversity is a source of strength that underpins the exchange of ideas, innovation, and debate.  We warmly welcome people from all backgrounds and are committed to fostering an inclusive environment where diversity is at the heart of who and what we are, and how we work.
Supporting our people to achieve a healthy work/life balance is important both to our employees and to the success of the University and, depending on the role, we offer a variety of flexible working arrangements. We therefore welcome discussions on all forms of flexible working.  In addition, you will receive a generous package of benefits including 40 days paid holiday a year, one paid day a year for volunteering, occupational sick pay, and a pension scheme. We also have three high quality subsidised day nurseries.
The University is situated in leafy Edgbaston and there are excellent transport links to our beautiful campus, including main bus routes and a train station on site.  On campus we have a state-of-the-art sports centre with pool, shops, places to eat and drink, our own art gallery, museum and botanical gardens.
Find out more about the benefits of working for the University of Birmingham  
Job Purpose
The Trial Coordinator will be a member of one or more trial working groups, responsible for the management and organisation of the trial(s) office for the conduct of large, clinical trial protocols and administration of the clinical collaborative groups. He/she is expected to be capable of the continued development, critical appraisal and documentation of appropriate procedures for managing trial protocols effectively.  This requires specialist expertise and experience and a good understanding of how the theories and concepts that underlie the design, conduct and analysis of clinical trials are applied in practice. Trial Coordinators are expected to make an active contribution to setting, maintaining and communicating CRCTU policy, quality standards and trial management frameworks.
Main Duties/Responsibilities
• Ensure that the trial protocol is conducted in accordance with the applicable ethical, regulatory and CRCTU quality standards and that appropriate records and audit trails are maintained
• Ensure that the trial complies with current regulatory reporting requirements (e.g. of adverse events) to the relevant bodies e.g. competent authorities, ethics committees, investigators etc
• Set up clinical sites, prepare ethics committee and regulatory submissions and ensure that staff at participating sites understand and are able to comply with the protocol
• Monitor progress of each site and take appropriate action to ensure good recruitment, compliance with the protocol and the quality and timeliness of the data collection. Use initiative to tackle any practical difficulties reported by sites i.e. which affect recruitment, protocol or Good Clinical Practice compliance or patient safety. Conduct initiation, problem solving, monitoring, quality assurance/audit visits as required
• Coordinators may contribute to the design, analysis, publication and presentation of the research. This may involve writing researching grant applications, contributing to the design, development and feasibility testing of protocols, case report forms, coding lists and databases. Writing abstracts designing posters and contributing to journal articles
• Responsible for the collection, processing and secure storage of the study documentation
• Apply in depth understanding of the clinical research to ensure that the methods used to implement and conduct the protocol are consistent with answering the key research questions reliably. This will involve developing work plans to translate the major methodological requirements into practice. Plans must consider the wider implications i.e. to colleagues, CRCTU policy, Good Clinical Practice, quality management, feasibility, costs and deadlines
• Organise and administer the larger, external collaborative group. Identify, recruit and support participating sites. Provide regular feedback on the progress of the trial and encourage sites to meet recruitment targets. Plan and organise mailshots, newsletters and collaborators' or investigator meetings. Maintain trial website
• Responsible for ensuring that the collection of data during the course of the trial is conducted so as to provide a complete, accurate and up to date trial data set(s) for analysis according to agreed deadlines. Train and supervise other staff (internal and external) involved in data management in the rules and procedures to be used, explaining the reasons/ principles behind them
• Enter data onto the computer databases and perform regular systematic checks of information held on the trial database(s).  Decide what steps need to be taken to correct any missing, contradictory or incorrect data and ensure that these problems are followed through to a satisfactory conclusion within a reasonable timescale. Monitor for systematic or serious errors and inconsistencies, breaking problems down to identify their cause in order to take action to improve working systems and prevent recurrence
• Develop and document guidance notes and procedures for the conduct of the trial and ensure other members of staff are fully trained to understand and follow them. Create trial management tools including forms and databases
• Prepare trial reports as required. For example progress reports required by unit management and the various trial steering and data monitoring committees, funding bodies or sponsors. Maintain CRCTU Central Administrative Database
• Coordinate and support the activities of the trial management group, steering and data monitoring committees. Represent the CRCTUs interests and policies effectively at this level and report back to management
• Key member of the trial management group contributing to the content, type and frequency of the case report forms to collect the information required to answer the research questions reliably and efficiently. Designing case report forms etc to be as attractive and easy to use thus promoting error free data return. In discussion with clinical investigators decide the rules and procedures that will be used for coding, interpretation, entry and checking of the data
• Record and code incoming forms and/or abstract from source records for data entry, checking for inconsistencies, violations and unusual or adverse events. Where necessary, agree new or changed rules, codes and procedures for the entry of non-routine or ad hoc data with the trial management group. Maintain and circulate coding lists and inform other trial management staff of changes
• Work with the trial statistician, performing preliminary and routine data analysis
• Contribute to the work of the trial management team, supporting the team leader, lead statistician and principal clinical investigators in the development and conduct of the team entire portfolio of research. Represent team on CRCTU committees e.g. web committee, publicity committee etc
• Contribute to the CRCTU Quality Management System
• Keep up to date with current research literature and developments in both the professional field and the disease site speciality. Maintain relevant bibliographies by regular literature searches and critical review. Developing and publishing innovative approaches to improving trial methodology is encouraged
• Present and give talks on the research (i.e. about the clinical trial and trial methodology) both internally and at major scientific / collaborators meetings. Coordinators may have some lecturing and teaching duties within the School and on the various clinical trial professional development courses
• Perform other tasks pertinent to the role
• Support the delivery of clinical research in accordance with Good Clinical Practice (GCP), the Declaration of Helsinki, applicable legislation (including, but not limited to, the Medicines for Human Use Clinical Trials Regulations, Data Protection Act 1998, Human Tissue Act), the Research Governance Framework for Health and Social Care, Caldicott principals, and applicable NHS Trust and University policies and procedures, (including, but not limited to the University's Data Protection Policy, Information Security Policy and Code of Practice for Research) in order to protect the research subject and the quality of each study
• Promotes equality and values diversity acting as a role model and fostering an inclusive working culture
Person Specification
• Higher degree in a relevant biomedical or associated subject, or graduate with strong experience in clinical research
• An in depth understanding of clinical research and trial management methodology and proven ability to apply these to the development, testing and implementation of trial management procedures
• Office management and clerical skills that include excellent word processing & document layout
• Experience and understanding of techniques for the management of medical research information e.g. data coding, entry validation and reporting. Ability to develop automated office procedures and to manage complex relational computer databases
• Experience in the design, maintenance and interrogation of complex relational databases (MS Access or SQL Server preferred)
• Experience of using statistics packages such as SPSS and SAS e.g. to perform appropriate statistical tests and procedures for routine analysis and management of the trial data
• Proven administrative and project management skills. Able to work on own initiative and problem solve. Can take own decisions to organise the work of a professional team under management guidance
• Effective communication, negotiation, presentation and inter-personal skills
• Must demonstrate a critical and intelligent attention to detail and high standards of accuracy
• Ability to meet the travel needs of the post which includes travel in the Birmingham area and further afield on occasion
• Knowledge of the protected characteristics of the Equality Act 2010, and how to actively ensure in day to day activity in own area that those with protected characteristics are treated equally and fairly
Promising candidates who lack the experience to coordinate a trial independently may be accepted for training
Further particulars can be found here.
Informal enquires can be made to Sonia Fox – S.Fox.2@bham.ac.uk
How to apply:
https://bham.taleo.net/careersection/external/jobdetail.ftl?job=220001IX&tz=GMT%2B01%3A00&tzname=
Further information if available (opens in a new window):
https://bham.taleo.net/careersection/external/jobdetail.ftl?job=220001IX&tz=GMT%2B01%3A00&tzname=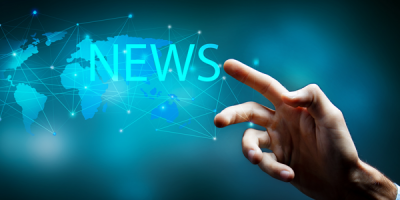 News
Latest News
Click for the latest news and updates from the R&D Community.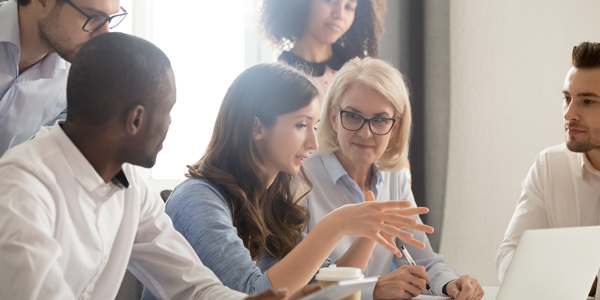 About
Our Work
We work together as a community to lead, shape, help, connect and thrive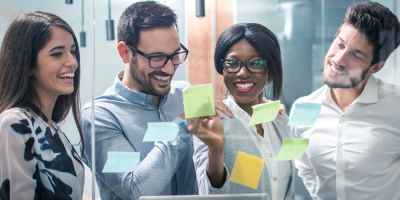 Groups & Current Work
Groups & Active Projects
Our groups are core to the value of the Forum and generate outputs in our 4 key themes. Click on the button below to find out more about our current projects and areas of interest.