The Forum is committed to building a programme of learning, training and development resources in research management, support and leadership for health and care to meet the needs of our community. All our open courses are currently offered as virtual courses and symposia.  Each course delegate receives a certificate and a printed workbook.
Our course leaders develop and maintain each course together with a reference group and experienced course trainers, ensuring all material is current and of high quality. Our teams are linked into policy groups and attend regulatory events wherever possible and material is constantly peer reviewed.
We are always developing new courses. If you would like to collaborate, propose a topic, lead a course, join a reference group or become a trainer then please get in contact with the chair of the learning and development group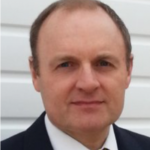 Russell Joyce
Russell began a varied career in Records Management and Information Governance working for the City of London Police and Serious Fraud Office at the height of the infamous Maxwell and Guinness investigations, since when he has gained valuable experience in banking, professional services, the legal sector, the NHS, and pharmaceuticals. In 2012, Russell established Heath Barrowcliff Consulting Ltd, a wholly independent consultancy specialising in records management and information governance in GCP, GDP, GLP and GMP in the life sciences sector with a focus on evidential value, data integrity, digital archiving, and the exploitation of technologies to maximise operational and financial efficiencies.
Russell is a Director of the Health Sciences Records and Archives Association (HSRAA), an active member of the Drug Information Association (DIA) TMF Reference Model Group Steering Committee, and Project Lead for the DIA Non-Interventional /Real World Studies TMF Model Project. He has spoken extensively on records management and information governance for HSRAA, GCP-RMA, SMi Group, DIA, the Research Quality Association, the Pharmaceutical Quality Group, ISPE/GAMP, the Institute of Clinical Research, and the NHS R&D Forum.
Russell aims to deliver pragmatic and durable solutions whilst concurrently challenging convention, frequently weaving into presentations the relatable but unusual and unexpected (Donna Summer's "McArthur Park", "Lampposts and Drunkards", "Aesops fables", "Lunar Landscapes") to illustrate his contentions. A lifelong musician and passionate tuba player, Russell is currently Chairman and Concerts Manager for the award-winning Maidstone Wind Symphony, a passion he is delighted to share with his daughters.