January 2021 Newsletter
Date: 28 January 2021

Welcome to the Forum January 2021 Newsletter
January 2021 has seen an intense period of work for so many of the R&D community with highs of successful vaccine delivery and trial recruitment matched by unprecedented stresses and challenges for all involved. The Forum community continues to be there for each other and we are grateful to all members who still represent at meetings and on groups; speaking up, influencing and shaping initiatives, sharing resources, training and developing practice on behalf of members.
If there is anything you need right now to help you in your daily roles please get in touch, join COVID Coffee chat every Thursday at 11am or simply forward on this news to all in your teams.
Thank you for all that you are doing.

Did you know?
Our next roundtable is being held next week in partnership with ARMA.
The Importance of Team Science and systems leadership in biomedical and health research: Wednesday 3rd Feb 11.00 -12.00
We are delighted to be hosting this next free discussion with the Association of Research Managers and Administrators.
Speakers include: Dr Christopher Duncan, Wellcome Trust Clinical Research Career Development Fellow, Honorary Consultant in Infectious Diseases. Angela Topping (Head of Newcastle JRO & Deputy Director of Research Strategy & Development), Simon Denegri (CEO, Academy of Medical Sciences) and Catheine Adams (Senior Assessor HRA)Places are filling up extremely quickly but Forum members can still request to join by emailing enquiries@arma.ac.uk
---
There are upcoming changes to the method of calculating recruitment to time and target for open studies and sites
One of the key aims of CRN reporting on recruitment to time and target is to facilitate conversations around studies, which are not progressing as expected. The earlier such studies are identified the larger the change of interventions to support study delivery resulting in the study recruiting to time and target.
To better enable this the CRN has implemented a change to the recruitment to time and target calculations. Read more here.
---
Sponsors Symposium Recorded Sessions now online
If you attended the Sponsors symposium then you are able to access all of the recorded sessions for the next 12 months. To do this simply go to the Sponsors Symposia microsite and use your original login information to access the recordings. For those that didn't attend you can access the slides from the Symposia here.
Reflect & Connect: 17–21 May 2021
This event has now been moved to May when our Annual Conference usually takes place. The content, structure of the programme (days & times) are exactly the same and we hope your diary will allow you to join us from 17–21 May. The programme and speaker details are available on the event webpage.
As a result the RDF21 Virtual Conference due to take place in May has been pushed back and may take the shape of themed one day symposia events after the summer. Details will be announced as soon as available.
Further details and booking can be found here. 
Local Capacity and Capability: 8th February 2021
Final call to book your place on this one-day course designed to provide an understanding of the requirements of an NHS organisation when determining whether to take part in a particular research study as a host. Designed for staff in R&D offices responsible for assessing and confirming local capacity & capability, for sponsors of health research and researchers designing studies.
Click here for full course information and details of how to book your place.
Essentials of NHS Research: 22nd & 23rd February 2021
This interactive two day course is designed for any role at all levels when new to a health care R&D department. The course might also be of interest to colleagues in industry, academia and the third sector that would like to better understand managing NHS Research or just for those who need to keep updated.

Forum contributes to new national group during COVID 19
Just before Christmas the NIHR Restart Advisory Board, (includes many funders, ABPI, NIHR, DHSC, NHS R&D Forum and UKRD) was stood down. It is to be replaced with the Clinical Research Recovery, Resilience and Growth (RRG) group with the first meeting of the advisory board being held at the end of this month. 
Read the update here
Our chair of the Forum research management working group updates on all group activities during 2020
Our groups have continued to support the community throughout the pandemic. Download a brief report on the work of the research management working group during 2020. 
Read the update here
Forum Research Management working group provides feedback on Remote Monitoring, LIP
Forum Site Set up survey
Thank you to all who gave responses to our site set up survey. The results have been analyzed and we are in the process of writing up a report for publication. 
Read more here. 
Forum Primary Care & Commissioning Working Group writes to DHSC about reduced recruitment in Primary Care
Our Primary Care and Commissioning Working Group wrote to Claire Owens at the DHSC regarding the impact of reduced recruitment activity in 20/21 in Primary Care on receipt of recruitment related RCF, which has also been compounded by the CCG mergers we have also seen this year. 
Read more here

DHSC statement on prioritisation of research studies and deployment of CRN-funded staff
This statement from the Department of Health & Social Care was circulated to members on the 8th January. William Van't Hoff CEO of the NIHR CRN also asked us to highlight that the CRN CC continues to place great faith in the local NHS leadership and its ability to make the right decisions about what research their organisations are able to undertake and where additional resources may be required.please click here.
DHSC Communication to all Sponsors on EU transition
The following DHSC communication went out to all sponsors just before Christmas. Although not all items will be relevant it provides a summary of the key messages with lots of links to guidance and advice.
Please note any queries relating to the following should be directed as follows:
Any queries relating to clinical trial continuity of supply contact ctcontingencyplanning@dhsc.gov.uk.
If you have any NHS specific question or query around research and EU Exit please contact ctdrg@nhs.net
---
HRA Update:
We would like to share the following updates on behalf of the HRA:
Data Transfers with EU (EEA)
New HRA Pilot Fast track Ethics Service
NIHR Update
We would like to share the following updates on behalf of NIHR.
Innovation in Trial Design and Study Delivery during the COVID pandemic Podcast Series II
Improving Healthcare through Clinical Research – free online course
Vaccine Research Registry materials
NIHR appoints new Head of Equality, Diversity and Inclusion
NIHR Clinical Research Network appoints Research Delivery Director
COVID and Me Vaccine stories
Register for the upcoming MHRA ATMP Stakeholder Engagement Meeting: 8th February 2020
The MHRA is holding a stakeholder engagement workshop to explore the concept of ATMP Centre Accreditation further and would like to hear directly from those involved in the delivery of ATMP trials on this topic. 
Read more here

Calls from the Community
Are you already using an E-archive solution?
We are interested in hearing from any organisation that has already implemented or explored:
An e-archive solution.
Electronic management of essential documents for clinical trials – e-TMs/e-ISF systems.
Please get in touch with Kate via 
info@rdforum.org.uk
 if you are willing to share your experience.
Setting up a Vaccine Hub – Shared Practice & Top Tips 
Members who are about to embark on setting up a Vaccine hub are keen to hear any shared practice and lessons learned. Please share any top tips or a paragraph of good practice to 
Brandy.Coote@oxfordhealth.nhs.uk
 who is kindly collating.
Supply Agreement Templates
Do you have a template agreement for the free supply of a dietary supplement between the Sponsor and the supplier, in an investigator- initiated study?  If you do and you are willing to share, please send it to Kate via 
info@rdforum.org.uk
Did you read?
Southampton R&D have developed an innovative solution for remote monitoring during Covid. 
The Research and Development (R&D) team at University Hospital Southampton (UHS) has developed an innovative approach to support remote monitoring during the coronavirus pandemic. Using EDGE, UHS R&D team has developed a new approach which allows sponsors to access trial information remotely. Read more here
Public involvement in a pandemic: lessons from the UK COVID-19 public involvement matching service.
A fascinating report from the HRA outlining lessons learned about Patient and Public Involvement in Research during COVID-19. This is well worth a read with some very important key messages around, leadership, collaboration and Public involvement as business as usual for Sponsors and funders of all health and social care research in the UK. 
Read more here
PPI standards one year on 
The UK Public Involvement Standards are celebrating their first anniversary. Read more to find out how have they made a difference so far.
The NHS R&D Forum Essentials of NHS Research training course includes these standards and asks participants to reflect on their role across all core elements and roles with in an R&D team. Feedback on your experience of the standards here.
Wellcome Trust Research Culture Town Halls Report Dec 2020
This is an important read for all in the research ecosystem and particularly for those involved in developing, managing, and leading research in an organisation. Undertaken with Universities there are clear lessons here for all.
Download the report here.

New resources in REX this month
Please be mindful that some resources will require updating over time.
End of the EU Exit Transition Period: Quick Facts for Research: Newcastle JRO
End of the Transition Period – Comms Package for sponsors of clinical trials and investigations.  (December 2020) DHSC
Standard Operating Procedure for Research Monitor Access to UCLH EHRS (EpicCare Link UCLH) – UCLH
Sponsorship Symposium 2021: Slidesets
Click here to view the latest additions to the Resource Exchange

Latest Jobs
To view the latest job vacancies displayed on our website please click here.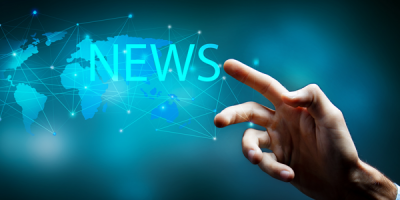 News
Latest News
Click for the latest news and updates from the R&D Community.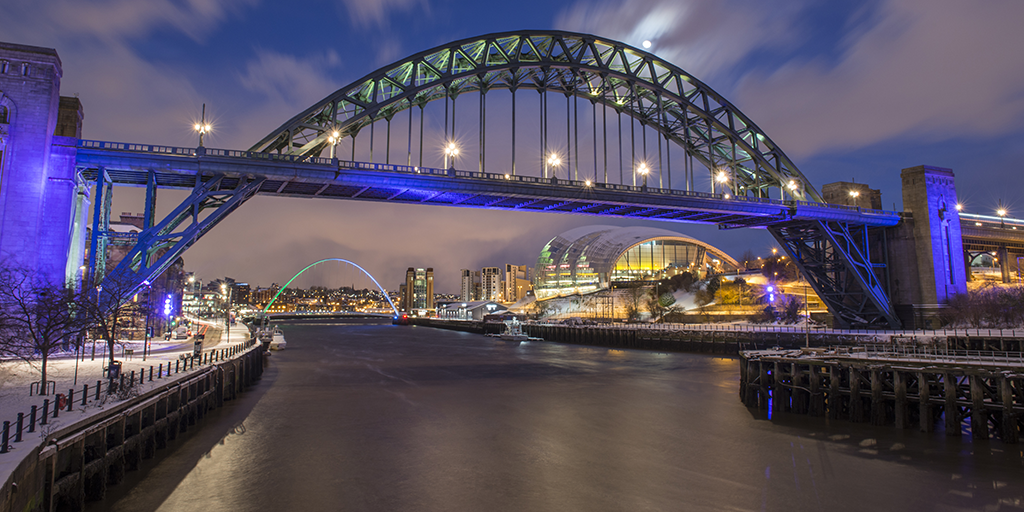 News
RDF21 News
Find out all the latest information about our Annual Conference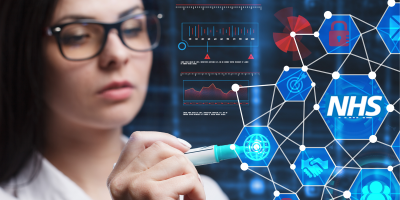 Learning & Development
Virtual Courses
Virtual classroom courses covering R&D topics