May Newsletter
Date: 25 May 2018
Welcome to our May News
Are your details correct?
Are all members of your team signed up to receive Forum news? Please encourage all your colleagues and team members to register to receive this monthly news in their inbox.
Forum membership is free, It helps us all to keep up-to-date and formalise as a professional network so please pass it on and update any changes using the registration form
Read our updated Privacy Policy and information on how we process your personal data in line with GDPR here
---
2018 Conference
---
Over 600 people attended the Forum conference in Wales and from all the feedback it was considered to be one of the best we have ever had. The shared learning across all the sessions, workshops, fringe events and poster discussions was fantastic to see as your contributions hit record numbers this year. All contributors are to be congratulated but if you haven't yet seen who won the awards for best abstract or poster then do take time to visit the conference website.
Photos, presentations and posters are now available online and we hope it will inspire you to submit something for 2019, when we will be by the seaside in Brighton!
Save the date – it is fast becoming an event not to be missed! Follow #RDF2018 for a summary of all the tweets.
The NHS Research and Development Forum can help you do more for patients through your professional role 
Following the conference Prof Philip Smith, Chair of the Forum Strategy & Leadership Working Group has published his thoughts on how the Forum can help members professionally through community cohesion.
Sarah Thomas, Senior Research Manager, NIHR also wrote down some insightful thoughts in the closing stages of the conference around impact
---
Training
---
NEW ONE-DAY FORUM SYMPOSIA FOR AUTUMN 2018
As this year's conference has shown there is just too much to fit into a two-day event once a year, we have created two new events to broaden opportunities for members to connect and meet together.
Embedding Research, Strategy & Culture in a Health & Care Setting
October 10th Birmingham: £175, BOOK HERE
This Symposium will be an opportunity to explore strategies for embedding research in a health & care organisation and to hear perspectives on research culture and leadership from patients, top NHS leaders and peers.
Confirmed speakers include:Sarah-Jane Marsh CEO (Birmingham Women's & Children's NHS Trust), Sarah Williams (Solent NHS Trust), Jo Hartland, (Avon Primary Care Research Collaborative), Christine McGrath (Southampton University Hospitals), Lucy Wasinski & Dan Lawrence (Sheffield Teaching Hospital NHS Foundation Trust) and Kelly Hard (Birmingham Women's & Children's)
 Non-commercial research Sponsors symposium for Health & Care.
November 8th2018, London. £175 BOOK HERE
A day of hot topics and case studies this symposium will bring together those acting for and on behalf of Sponsor organisations across the non-commercial sector, including Sponsor representatives, CTUs, regulators and policy makers. The Symposium will provide space for members to hear from key speakers and to share what works well (and not so well) in the Sponsorship of health and care research studies. The agenda will be set in due course.
Forum courses currently open for bookings this quarter are:
 14thJune, London: Regulatory Ready – Book here
10thJuly, London: Archiving – Book here
1st& 2ndOctober, Manchester: Applied Monitoring in a Health Care Setting – Book here
15th& 16thOctober, London: Essentials of NHS Research – Book here
 See all other events advertised here
---
Forum Roundup
---
Last conference in 2017 we launched the Forum strategy and a 2-year review of our achievements towards making a difference as a community. This year we have published a year's summary of our progress May 17-May18 in a short Forum review showcasing outputs and the efforts from many Forum members. Thank you for all your contributions over the year.
Look out for a Forum survey coming soon to ask for your views on how we are implementing the strategy, what we can improve on and what our leadership team and working groups should prioritise next on your behalf
---
Have your say
---
NHSE consultation response to Supporting Research in the NHS Consultation is now live
This is an important document on the future management of Excess Treatment Costs and Commercial Contract Research. The consultation, to which the R&D Forum working groups contributed has now concluded and NHSE have published their intentions including a summary of the findings and next steps for implementation of a new ETC management system and national coordination process for commercial portfolio research.
Implementation is to start in October 2018 with full systems in place by April 2019.
What are the challenges you face and the questions you have about how to ensure retention to your clinical trials: PRioRiTY II
A survey is now open across the UK and Ireland giving everyone a chance to submit their questions and comments about retention to randomised trials.  The end result will be a 'Top 10' list of priorities for future research into the way people are encouraged to stay involved in trials once they agree to take part.  View a short video and complete the survey here
---
Around the Forum
---
It really has been a month for all things research! Here are just some of the activities and celebrations that have been happening around the community …
International Nurses Day– Blog Written by: Sally Humphreys, Chair of the Forum Research Management Working Group May 12th, International Nurses Day, offers us all an opportunity to reflect on the valuable contribution that nurses bring to the research community and to thank them
Pharma Times awards Congratulations to all award winners for best clinical site, flying the flag for research sites in the NHS:
Winner: Guys and St Thomas' Foundation Trust (Oncology and Haematology Clinical Trials – OHCT) – Nicholas Gomm, Catherine Rogers, Saoirse Daly
Silver:University Hospital Southampton NHS FT – Marie Nelson, Jane Forbes, Kirsty Gladas.
Bronze:Guys and St Thomas' Foundation Trust (Oncology and Haematology Clinical Trials – OHC- Michelle Wild, Jennifer Curley, Lucy Featherstone
#whywedoresearch tweetfest, #iamresearch #teamresearch & international clinical trials day #ICTD2018
Once again the #whywedoresearch and #iamresearch community excelled in sharing and promoting research in the twittershere. The impressive schedule of schedule of tweets and interactions between over 1500 contributors resulted in 18million impressions for the tweetfest and a reach of over 2 million for the NIHR thunderclap. You can catch up on all the conversations on twitter or download this summary slide set.
International Clinical Trials day has been celebrated across the length and breadth of the UK in hospitals, community settings and schools. It is fantastic to see the commitment and passion that R&D teams have for promoting research and supporting a wider understanding of why and how to be involved including all the various innovative ways (from chocolate, to ducks and spinning wheels) to explain randomization! Follow all the hashtags above to find out more.
#NHS70 #myresearchlegends #70discoveries
Finally if you are ever short of inspiration or examples of amazing innovations and discoveries through research then visit the NIHR campaigns for showcasing some amazing progress over the past 70 years. From research legends to research impacts that have changed lives all are available online here
Simon Denegri has written a great blog on all these events and more, and explains why we must keep on chipping away for the future
---
New Resources

---
New this month:
New from the Nottingham team: A strategy to support patients and the public taking part in studies; and for them to be engaged and actively involved in all aspects of the NIHR Nottingham Biomedical Research Centre, the NIHR Nottingham Clinical Research Facilities, and Bioresource.
Research management, a guide for medical research charities by the AMRC: Also extremely useful for all in R&D management for health & care.
HRA applications, get it right first time:

A step-by-step guide to the HRA application process in a PDF slide set, by HRA

A suite of guidance submitted by Victoria Shepherd, NIHR Doctoral Research Fellow at Cardiff University on research involving adults who lack capacity to consent including:
NEW GDPR resources
Don't forget all the presentations from this year's annual conference are an amazing resource too
Please send in your tools, resources and helpful links. You can upload them directly or send to info@rdforum.org.uk. Just one resource from every organisation would really make a difference and help to keep us all current.
---
Regulatory News

---
GDPR compliance 25thMay 2018
The GDPR came into force on 25thMay. Full compliance will be an ongoing process for many organisations and so please keep checking our resources by keyword GDPR, for updates and shared learning. The HRA website has a wealth of information and templates available to support R&D departments and researchers.
The MRC are publishing a GDPR Myth buster and FAQs, and further animations in the near future to explain difficult concepts (Personal data and what makes data identifiable, and the common law duty of confidence and how it can impact on research). Also keep an eye on the HRA latest webinar dates for further support.
Read our updated Privacy Policy and information on how we process your personal data in line with GDPR here
---
Other News
---
Funding & programmes
NRS/University Senior Clinical Academic Fellowships deadline 5pm, Monday 11 June 2018. These fellowships are jointly funded by CSO, the Scottish Government Health Directorates and Scottish Universities. The application process for this scheme is administered by the Academy of Medical Sciences who assist an international selection panel with peer review and provide independent mentorship to those appointed. The scheme represents the post-CCT element of the Scottish Clinical Research Excellence Development Scheme and provides an attractive research-focused entry point to a permanent clinical academic career in one of five excellent research environments. Find out more
---
Latest Jobs
---
See all the latest job postings
Please Submit your vacancies and we will tweet them out
---
Please share your events, successes, activities, jobs, resources and and thoughts via the Forum by sending them to info@rdforum.org.uk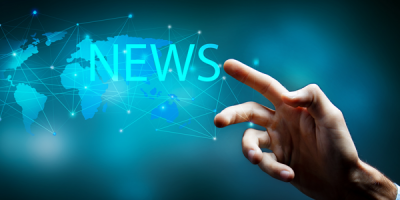 News
Latest News
Click for the latest news and updates from the R&D Community.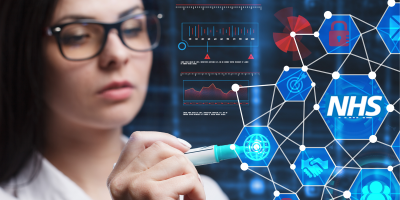 Learning & Development
Virtual Courses
Virtual classroom courses covering R&D topics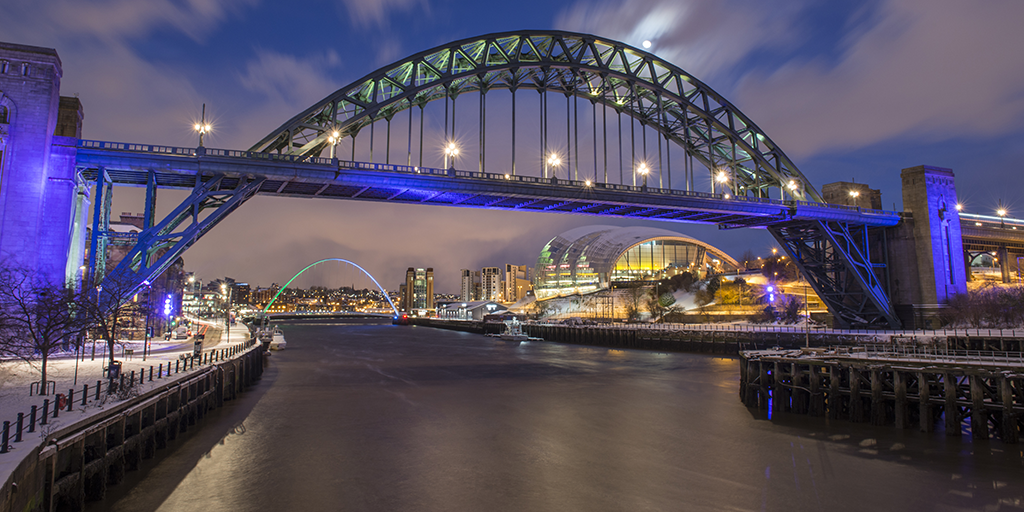 News
RDF21 News
Find out all the latest information about our Annual Conference