September 2020 Newsletter
Date: 30th September 2020
---
---
Did you read?
Research for all? An analysis of clinical participation in research
Last month we shared the new report from the Royal College of Physicians, which challenges the equity of undertaking research across clinical teams and calls for a highly visible R&D function.
Key recommendations from the report included that:
NHS trusts should support a highly visible R&D function that clearly explains the different ways clinicians can become involved in research and what support is available
R&D departments and royal colleges should work collaboratively to disseminate examples of good practice, to ensure that learning and best practice on how to increase research activity in the NHS is shared
NHS trusts must do more to publicise research focused mentoring schemes, especially to those underrepresented in research such as women and people from BAME backgrounds
To support those who feel they do not have the knowledge or skills to participate in research, royal colleges, education bodies, NIHR and trusts should work to provide alternative routes into research – for example through credentialing schemes
Representatives of the NHS R&D Forum continue to work with the RCP and the NIHR CRN on their work in this area.
Read more about our establishment of a new multi-stakeholder Forum for cross-sector oversight to integrate research activity into care in Forum Roundup "Mind the Gap" article below.
Public perceptions towards vaccine trial research within ethnic minority and vulnerable communities
The CRN East Midlands commissioned The University of Leicester, Centre for BME Health to undertake this community consultation to support our understanding and thus delivery of the COVID-19 vaccine studies. The result is a must read for R&D departments and Sponsors of research
Read the report here
Trial management in a pandemic
It is unprecedented: trial management during the COVID-19 pandemic and beyond
This article presents some of the ways in which trial management processes have been altered and the key role that trial managers have played. Read the article here
Did you know?
New NHSE/I Finance & Contracts Guidance has been Issued.
New guidance has been issued in relation to the national funding arrangements for the NHS to cover the period Sept 20 – Mar 21.  There are some references to research on p15. The implications of this and other sections of the guidance are to be assessed in detail by our Joint UK RD Finance Group on 1st Oct 2020.
A meeting has been planned with the DHSC to discuss any concerns raised in relation to the guidance on the ability of the NHS to deliver COVID-19 and other research in the short to medium term as this is key to the nation's response to COVID-19 and for future economic growth post Brexit.
Download the guidance here
Support for you
This is a period of time when looking after your teams and others whilst driving the COVID research response means you may sometimes need a little bit of support yourself!
The NHS people website has lots of resources available including confidential support by phone, text and access to a wealth of free online materials. There are also some excellent events to access via the link here
Community COVID Coffee Chats 
Sometimes it helps to know that you are not on your own. If you have solution to find or work life is a challenge then the Forum community is here to help. Every week our groups host a chat, which although work related and supporting national policy development, are also fun and a place to gather energy from others.
If you would like to be added to the list to join the chats at 11am every Thursday then get in contact. Alternatively you may have a question or need support to work together on something so do get in touch.
If there is further support you feel the Forum should arrange then please email your thoughts to Kate. 
Annual Non-Commercial Sponsors Symposium – 9th December 
Following the disappointment of having to cancel our annual conference we are so pleased to be able to hold a virtual event for our 3rd non-commercial Sponsors Symposium.
The Sponsors community plays such an important role in research and we are pleased to be able to support members to come together once a year to share practice and hear from regulators and policy makers on the hot topics relevant right now.
The Sponsors group has come up with a whole host of fantastic ideas for sessions for presentations and networking, which we will finalise and publish shortly.
Hold the date in your diary now if you possibly can!
Follow #noncommsponsors20
SAVE THE DATES
REFLECT AND CONNECT: A series of online sessions with key speakers allied to R&D in health and social care
25-29 January 2021
We also want to thank the R&D community and reflect on the fantastic work during the COVID-19 pandemic. Through this series of sessions we will enable connection with leaders and researchers across the UK to reflect on the future of research.
NHS Research and Development Forum in partnership with the Research Quality Association (RQA) invite you to join us for a series of online sessions.
We will be hosting three 45-minute sessions a day (12pm, 2pm and 5pm) with an opportunity to ask questions of each speaker.
Speakers will include national leaders from key government departments and research regulators, members of our R&D community, as well as research leads of high-profile studies.
Please put a placeholder in your diary and further information on the programme and registration for each session will be available shortly – follow us on Twitter for alerts and updates to the programme
#NHSRDForum.
R&D Forum Virtual Classroom
Essentials of NHS Research
Virtual classroom 16th & 17th November
NOW FULLY BOOKED.
Calls from the community 
Do you have SOPS ready for running Vaccine studies that you can share for uploading to our resources exchange. Keeping a central repository will support all those setting up their first vaccine trial and with the fast moving time frames this is ever more important. Some have already been provided and are in REX now. Upload directly or email 
info@rdforum.org.uk
Mind the gap 
NHS R&D Forum, NIHRCRN & RCP establish a new group for National bodies to co-ordinate approaches to integrating research and care 
Representatives of the NHS R&D Forum, Royal College of Physicians and NIHR CRN and have together established a small forum for national organisations to share their approaches to addressing the separation of research activity and care.
Our inaugural meeting will be held virtually on the 8
th
 October via Zoom, with attendees from ABPI, RCN, Academy of Medical Sciences, NHSE&I, MRC, the Shelford Group, AMRC, UKRD, GMC plus others and we expect our membership to grow.
The group purpose is to catalyse joined up approaches to integrating health research and NHS care for best patient outcomes and will aim to share work and coordinate approaches by national organisations across the UK.
We believe this activity is more important than ever in the current climate and as we are each striving to embed a culture for research in the NHS we felt that it was a good idea to share initiatives and intelligence with an aim to improve things together.
Joint NHS R&D support for clinical trials proposal put forward by DHSC for the Comprehensive Spending Review 2020
Maria Palmer, Christine McGrath and Saul Faust have written to the Treasury on behalf of the NHS R&D Forum, UKRD, and AHUK in support of the DHSC Clinical Trial proposal submitted to the Comprehensive Spending Review 2020
Forum Leadership group meets with William Van't Hoff 
The Forum leadership team are delighted to have met with Dr William Van't Hoff, CEO of the NIHRCRN to discuss the future direction of travel for both the Forum and the CRN.
The Forum leadership team consists of our entire group Chairs, co-opted members and the executive committee who make decisions on behalf of the organisation. Together the group members have oversight over our progress, outputs and represent the community to stakeholders.
Views from across our groups were collated to inform the meeting and we will be coming out to the wider community for further insights and support in due course.
Have your say
Routes of feedback 
We continue to feed your insights and comments into the National Advisory Board and the Vaccine Task Force.
This month we also represented NHS R&D at the NIHR Industry Road Map Group, The Department of Health & Social Care Non-commercial Costing Group, and the HRA Study Start up Board.
Statement about the online SoECAT 
The online SoECAT is being built and it needs to serve many purposes. This includes reducing bureaucracy and in order to do this properly it won't be ready until at least April 2021.  Now is the time to feed in any comments or thoughts for how the SoeCAT online might work and improve things.
If you have anything to share please feed in via the link here 
Model Clinical Trial Agreement (mCTA) and Clinical Research Organisation mCTA (CRO-mCTA)
In March 2020 a revised model Clinical Trial Agreement (mCTA) and Clinical Research Organisation mCTA (CRO-mCTA) were 
released
 on behalf of the four UK nations and the ABPI.  Sponsors and CROs were asked to review and adopt the new templates at their earliest opportunity, with a six-month transition period allowed, after which earlier versions of the templates would not be accepted in new IRAS submissions.
The HRA, jointly with the devolved administrations, have decided to extend this six-month transition period to the end of 2020, in recognition of the impact that the COVID-19 pandemic has had both on sponsor and CRO ability to focus on reviewing, feeding back and adopting the March 2020 templates, as well as on the ability of the four UK nations to effectively communicate the implications of the cut-off date.  We will keep this cut off date for IRAS submissions of pre-March 2020 templates under review and further, more detailed, communication will follow.
Please note that, whilst we have extended the time during which superseded templates will be accepted in IRAS, we are still strongly encouraging sponsors and CROs to adopt the current templates at their earliest opportunity.  Whilst we ask that sites are pragmatic when receiving earlier versions of the template, we have made industry aware that delays may arise from failure to adopt the 2020 versions.  We have been particularly clear that significant delays may arise from any proposed modifications to any templates, as these are reviewed centrally, prior to issue of HRA and HCRW Approval, to determine whether a waiver should be issued allowing the site to negotiate the proposed modifications.
Feedback 
If you wish to provide feedback on the current templates, that you would like considered for future versions, or have any questions relating to the template agreements, please contact:
alastair.nicholson@hra.nhs.uk for England
david.brownlee@innovations.hscni.net for Northern Ireland
douglas.young@nhslothian.scot.nhs.uk for Scotland
fiona.dunn3@wales.nhs.uk for Wales
Please also note that we anticipate the possibility of releasing a minor update to both templates (and others) in December 2020, to align the clauses as necessary with the legal situation following the end of the transition period for the UK exiting the EU.
MHRA post-transition period information
Guidance for industry and organisations to follow from 1 January 2021
From 1 January 2021, the Medicines and Healthcare products Regulatory Agency (MHRA) will be the UK's standalone medicines and medical devices regulator.
NIHR Update
Over 250,000 volunteers now registered for new COVID-19 vaccine trials as recruitment begins for Novavax study
Ten thousand UK volunteers have been invited to join the world's first phase three COVID-19 vaccine study to test the effectiveness of the new Novavax COVID-19 vaccine. This comes as the number of people in the UK who have signed up to take part in COVID-19 research through the NHS COVID-19 vaccine research registry hits 250,000. Have you signed up yet? Further information is available on the NIHR website.
NIHR shares third monthly update on implementation of the Restart Framework
This update
 was shared on 14 September and includes the latest CRN data, sharing best practice, keeping patients safe, the importance of sponsor monitoring, an update on NIHR programme research and clinical academics returning to research.
The NIHR is working with the Department of Health and Social Care in light of the increase in local Covid admissions. A fourth update to the NIHR website will be provided in due course.
Transition from the EU allows the UK to offer fully independent regulatory decisions for both devices and pharmaceuticals, both nationally and in joint work with other international regulators.
Stakeholders need to get ready for new rules from 1 January 2021.
Nursing Times Awards (Clinical Research Nursing) 2020
2020 has been unlike any other. Research nurses and midwives along with other patient facing staff, have adapted with agility and speed to develop the necessary skills to support the NHS in the COVID-19 crisis whilst continuing to ensure that other vital care and research continued where possible.
Despite all of this, we seized an opportunity to celebrate clinical research nursing and encouraged nurses and midwives to submit entries to the Nursing Times Awards 2020.
We are pleased to share the following shortlisted teams for the Nursing Times Awards 2020 in the Clinical Research Nursing category. They will go forward to the interview stage in September, which will determine the finalists in the Clinical Research Nursing category.
For more information please contact; Sharon Barrett, Associate Director of Nursing & Research Delivery Head of Operations (sharon.barrett@nihr.ac.uk).
NIHR Nursing & Midwifery Masterclass
Please see attached NIHR Nursing & Midwifery Masterclass flyer. Please cascade this to your local contacts/teams/blogs/ event pages and anyone who you may feel would benefit from attending.
Dates are as follows:
• Tuesday 27th October 2020 9-1pm
• Tuesday 3rd November 2020 9-1pm
• Tuesday 10th November 2020 9-1pm
For more information please contact Sharon Barrett, Associate Director of Nursing sharon.barrett@nihr.ac.uk
Improving Healthcare through Clinical Research – A NIHR Massive Open Online Course (MOOC)
The next presentation of 'Improving Healthcare through Clinical Research' starts on 12 October 2020. The course runs for 4 weeks and new learners can join at any time.
During this course, you will learn how medical treatments are discovered, tested and evaluated to improve healthcare for all. New Research and Delivery staff and those interested in a career in Health Research will find this course particularly valuable.
To date over 36,000 learners have enrolled on this course.  To find out more information and to join, please follow the link to the course homepage: 'Improving Healthcare through Clinical Research'.
For further information, please contact tara-sienna.hartman@nihr.ac.uk 
New resources in REX this month
The NHS R&D Forum Resource Exchange (REX) is a searchable, categorised set of resources and case studies submitted by members of the Forum community.
You will find the following new resources in REX this month.
View the latest additions to the Resource Exchange here
Example of SOPS from Bristol & Sheffield
Ensuring Value in Research  – updated infographic from the Ensuring Value in Research Funders Forum
Solent Academy Research & Improvement: Animation of services and support. 
Nottingham University Hospitals Trust Research & Innovation Dept Annual report 19-20
With the right training people with learning disabilities can become partners in research 
Our Shared Practice Bulletin 2
Last month we published our second shared practice bulletin published in early August to share initiatives undertaken by NHS R&D departments during the COVID-19 pandemic. Examples cover vaccine trials, onsite monitoring solutions, priority setting partnerships and research undertaken by R&D management teams themselves. All examples include the contact details of the contributing R&D team.
Download the bulletin here 
https://www.rdforum.nhs.uk/content/2020/08/12/nhs-rd-forum-shared-practice-bulletin-august-2020/
NIHR Case Studies 
The NIHR has also published some case studies to showcase activities undertaken by R&D departments.
https://www.nihr.ac.uk/about-us/making-a-difference/our-impact-stories/case-studies.htm
Latest Jobs
To view the latest job vacancies displayed on our website please click here
---
The MRC Regulatory Support Centre is recruiting a Programme Manager for Learning. To lead academic learning of health research governance, with a focus on MHRA-related requirements (devices, diagnostics, medicines, advanced therapies).
Permanent post
Full time or 0.8FTE
Based in Edinburgh, London or Swindon
UKRI Band E full time salary £38,969-£43,300 (plus £5,029 London location allowance, if applicable)
Closing date 5th October 2020
Interviews by Zoom on 3rd November 2020
Click for more information including how to apply 
R&D Finance Manager
Location: London
Organisation: Royal Free London NHS Foundation Trust
Click for more information including how to apply
---
Please also see information on the University of Oxford Regulatory Science Conference on 2nd October 2020, 9am-12noon, register by 5pm 28th September:
https://www.linkedin.com/posts/engineering-science-university-of-oxford_1st-annual-regulatory-science-conference-activity-6710116715683971073-cISK/
Please submit your latest vacancies and we will also tweet them out.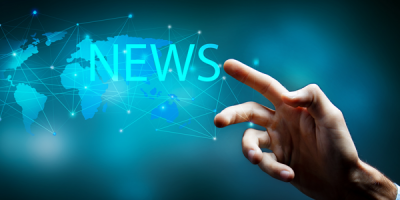 News
Latest News
Click for the latest news and updates from the R&D Community.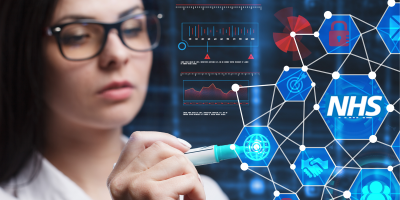 Learning & Development
Virtual Courses
Virtual classroom courses covering R&D topics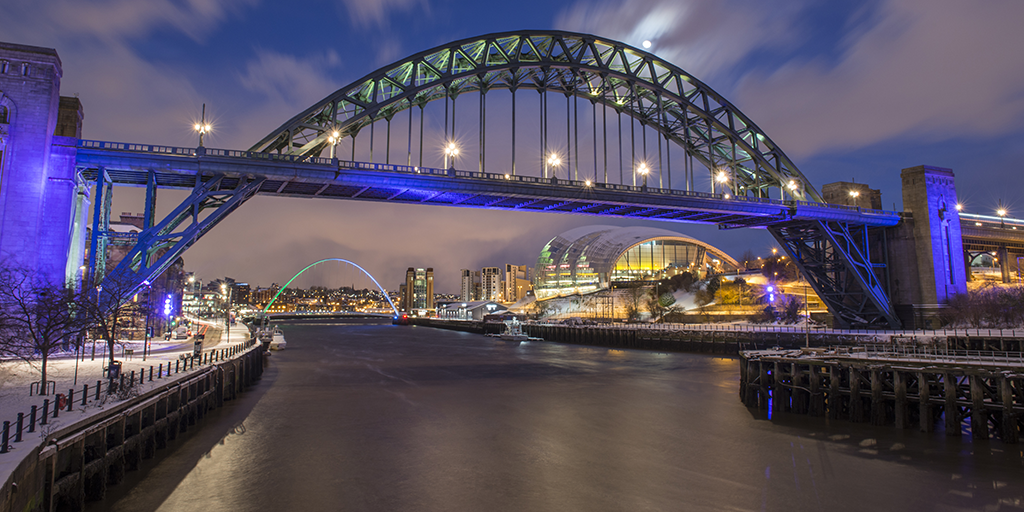 News
RDF21 News
Find out all the latest information about our Annual Conference