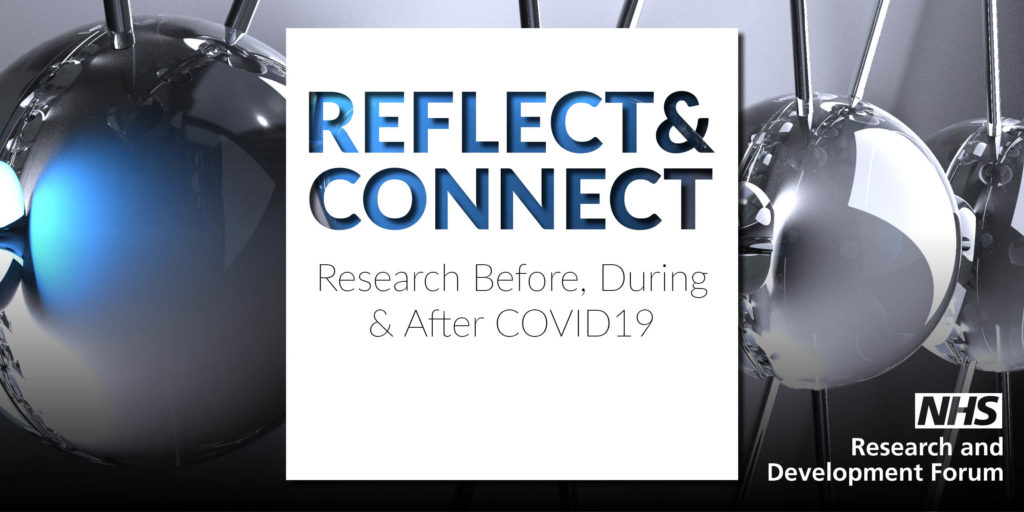 Symposia: Reflect and Connect
Date: 17 May 2021
Location: Online
Price: £100 plus VAT
Description:
17-21 May 2021
NHS Research and Development Forum in partnership with the Research Quality Association (RQA) invite you to join us for a series of online sessions. Through this series of sessions we will enable connection with leaders and researchers across the UK to reflect on the future of research.
We will be hosting three 45-minute sessions a day (12pm, 2pm and 5pm) with an opportunity to ask questions of each speaker.
Speakers will include national leaders from key government departments and research regulators, members of our R&D community, as well as research leads of high-profile studies.
Professor Jean White, Chief Nursing Officer, Wales
Jim Elliott, Public Involvement Lead, HRA
Janet Messer, Director of Approvals Service, HRA
Emma Lowe, DHSC
William Van T'Hoff, NIHR
Philip Smith UKRD/NHS R&D Forum Finance Group
Topics include:
Recognising the contribution and impact of the nurse and midwifery research workforce throughout Covid-19
The future of R&D in the UK
Public Involvement in a Public Health Emergency
Cost of COVID
Regulation for the future
The future of industry research and rebuilding the charity sector
Stop, start, restart
The programme for each session will be available shortly.