May 2021 Newsletter
Date: 28 May 2021

Welcome to the Forum May 2021 Newsletter
In a week when we celebrated international clinical trials day, the R&D Forum came together again online and reflected on the incredible efforts of our health and care research community, everyone connected by a shared purpose to find answers and improve lives.
It has been an impossibly difficult year, but it has been incredible to hear how the very best of our research ecosystem has shone through in partnership and with the support and generosity of the public. Leading the way and in many cases leading the world.
Thank you to all Reflect and Connect speakers, chairs, attendees organisers and programme group members, expertly chaired by Dr Nicky Williams.
And thank you to you, for continuing in your support for the Forum and for all that you are doing.
---
Did you know?
Reflect & Connect slides are now available, for all those who attended and registered for the event.  Recordings will continue to be made available as a fantastic ongoing resource.

Archiving Masterclass: 7th June 2021
A one day in-depth master class developed to support research management teams with their processes for archiving. Taking participants through all the key requirements for managing, storing and archiving essential documents and research data, this virtual course is for anyone who has responsibility for archiving research in their organisation. Click on the link below for full course information and details of how to book your place.
Essentials of NHS Research: 14th & 15th June 2021
This interactive two day course is designed for any role at all levels when new to a health care R&D department. The course might also be of interest to colleagues in industry, academia and the third sector that would like to better understand managing NHS Research or just for those who need to keep updated.
Click on the link below for full course information and details of how to book your place.
Local Capacity & Capability: 11th October 2021
This one-day course is designed to provide an understanding of the requirements of an NHS organisation when determining whether to take part in a particular research study as a host. Designed for staff in R&D offices responsible for assessing and confirming local capacity & capability, for sponsors of health research and researchers designing studies. Click on the link below for full course information and details of how to book your place.
Updated New Courses
The Non-Commercial Sponsorship group has met to further develop a brilliant new training course on Sponsorship, which is being led by Sean Scott.  We are aiming for the first group to take place in September TBC.
The AcoRD training team has redeveloped AcoRD materials to launch AcoRD Practitioner & the AcoRD Master class – the first practitioner course was held last month, new dates are coming soon.
Call for new Forum trainers: The Essentials NHS Research
Are you an experienced NHS research manager and an excellent trainer? The NHS R&D Forum is looking for new trainers to support the delivery of our popular two-day essentials of NHS research course.
For further details and to apply, please click below.

Expression of interest to attend a joint NHS R&D Forum & ARMA Roundtable, please register by 1stJune
'Getting ready for the new HRA student research policy'
We invite expressions of interest from across the academic and healthcare sectors to take part in discussions exploring how NHS and University partners might prepare for the new HRA student research policy from 1st September 2021. You will hear from Professor Matthew Westmore, CEO Health Research Authority and some case study examples.
If you have an interesting case study to share at the roundtable that shows how your organisation has supported the student research experience, in place of doing full research projects, then please do get in touch via info@rdforum.org.uk 

New CQC strategy launched recognises value of research and innovation
We are really pleased to see that research is now included more prominently in a new CQC strategy, launched today.  We welcome this plan for the way CQC will perform its regulatory duties, that covers many areas from safety to quality improvement and with a focus on people, learning, innovation and now research.
NHS R&D Forum members of the CARE group (Collaborative Approaches to Research & Care Embedded), have worked closely with CARE group colleagues across England  to influence the CQC through their consultation process
RCP publish a statement: Breaking down barriers to research in the NHS
Colleagues at the RCP have published a statement to coincide with international clinical trials day.  The statement draws upon a consensus, reached through a process of workshops, discussions and conversations between industry and the NHS.
The statement calls for:
1.      The need for better joint planning between hospitals and industry
2.      Improving staff capacity for research
3.      Better patient involvement and engagement
4.      More efficient trials
The R&D Function in a Health & Care Setting: Core Standards & Competency Framework, May 2021
All groups are reviewing a new draft Forum document "The R&D Function in a Health & Care Setting: Core Standards & Competency Framework" May 2021. This document updates the current NHS R&D functions wheel developed by the Forum groups in 2016. The framework proposes a broad set of standards and competencies, that aim to really show case the role and influence of R&D teams, to support their development in line with the new UK Vision for Clinical research delivery. The draft document has been circulated to key stakeholders and a review of all feedback will then take place before publication.
Study Set Up Survey: findings of R&D response for Industry studies
These survey findings and report led by Tracy Assari, Sally Humphreys and Research management working group is making a difference.  The report findings have been shared with all partners who attend the HRA study set up board and they are supporting ICT developments and Forum courses. Industry comments have been shared with the Forum members and we are working together with partners on some ideas for shared solutions.
Forum Response to NHSE/I System Oversight Framework consultation
The Forum leadership team has submitted a response to NHS England and Improvement consultation, on the 'System Oversight Framework' on behalf of the R&D Forum community.
Rachel Illingworth, who chairs the Evidence for commissioning working group led the response, which calls for inclusion of research contribution and the use of evidence in the framework from the outset.  To read our response, click on button below.
The Evidence for Commissioning Group, met for the first time since lockdown and is feeding into national initiatives driven by Health Education England and sharing practice.
Influencing and sharing to embed research in care
The Forum co-hosts the CARE group with the Royal College of Physicians, NIHRCRN engagement team and the ABPI.
The group is assessing the implications of the current White paper whilst collating all current activities of member organisations that are ongoing around the 7 key areas for action outlined in the UK vision for clinical research delivery.
The group has been pleased to see embedding research in care as one of the key strands of the new UK vision, and that research is now more prominent in the new CQC strategy.
IT systems in primary care
The Primary Care & Commissioning Group is shaping a paper on IT systems in primary care and the implications for research. Paul Roy, is writing this paper with support from the group and group chair Clare Symms.
The scope of R&D support functions for primary care across the UK was raised in relation to the spending review and the new NIHR Primary Care research strategy. This will be looked at and taken to the next meeting.
One-way CDA template for commercial contract research  
The Contracts Group has been working with the 4 nations contracts leads to develop a One-Way CDA template for early commercial study set up.  A draft is now developed and has been sent to the ABPI for their review. Group chair Olivia Chalwin, has led this for the Forum and the group also feeds into the development of other UK model agreements and templates.
PPI contracts and knowledge transfer
The Service Users Group, continues to support the work of the Forum. They are currently working on a framework for contracts in PPI work and are looking at the important role of PPI in knowledge transfer.
Best patient care, clinical research and you: pilot resources
The Strategy & Leadership Working Group, has been contributing with partners to the development and piloting of an online resource for NHS organisations, which has been piloted with a number of NHS Organisations. Ashley Solieri, is working with the NIHRCRN CC and UKRD support this and the ongoing publication of these resources.  Members of the Strategy & Leadership Group are also supporting the work of CARE.
Research Finance Survey 2021
The deadline date to complete the survey is the 28th May, please click below to complete and survey and find out more.  A meeting is schedule for the 30th June, to share responses.
Complete Finance Survey & Find out more
New groups 
The research communications group is getting established under group chair Rachel Dowling.
A new Data & AI group has been set up by Helen Street and is calling for new members.
We would love to hear from colleagues (in R&D or aligned to R&D) whose work involves research utilising routinely collected patient data and/or AI.  This is a rapidly evolving area that presents a number of new challenges.
In the first instance we would like to get people together to discuss the issues with the possibility of establishing a group to share best practice and offer our perspective to regulators. Areas of interest include, IG and patient confidentiality, transparency and communicating with patients about how their data is being utilised, IP and ensuring fair value for the NHS, the regulation of algorithms as medical devices and deciding whether retrospective data studies are research/non-research (service evaluation/improvement).
Please email Helen if you are interested to join the group via info@rdforum.nhs.uk
Representation this month
The Forum continues to represent the R&D community at partnership meetings, to find out more click below.

HSR UK's research ethics, governance and information governance consultation is now open! To read more and complete the survey, click below.
Further details and survey link

#Red4Research day is back and now all resources are on the Forum website
The aim of #Red4Research Day aims to get as many people as possible wearing red to demonstrate their support and appreciation for all those participating, undertaking and supporting COVID-19 research on Friday 18th June. Powered by the phenomenal efforts of Sally Humphreys this campaign shows what passion for research can do.
Join in and say thank you to all the people who make research happen. View the resources and animation Sally has created now on the Forum website.
For resources and more information

(ICH) E6 revision
The International Council for Harmonisation (ICH) E6 on Good Clinical Practice (GCP) is currently undergoing a major revision.
Is your eSystem actually an eCRF (electronic case report form)?
With the move to electronic ways of working and integration of more electronic systems within a clinical trial, the MHRA Good Clinical Practice (GCP) inspectorate has noticed that not all eSystems have been designed with the correct functionality in mind.
What counts as public benefit? Understanding patient data and the National Data Guardian
Organisations that hold health and care data often make 'public benefit' assessments to help decide who should access that data and for what purposes. But there isn't a shared understanding or consistent approach to evaluating public benefit, how to account for it in applications, and what (or who) we should draw on to define it. Read more about a project to understand this from Understanding patient data and the national data guardian.
NIHR Updates

New resources submitted are: 
NIHR Policy on Preventing Harm in Research
University Hospitals Birmingham NHS Foundation Trust RDI Metrics infographic 2021 – up to 27 April 21
NIHR Public Involvement in Research Payment guidance for researchers and professionals
A new strategy for the changing world of health and social care – CQC's strategy from 2021
View the latest additions to the Resource Exchange

Latest Jobs
To view the latest job vacancies displayed on our website please click here.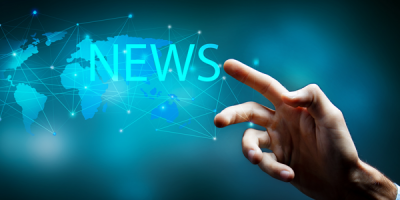 News
Latest News
Click for the latest news and updates from the R&D Community.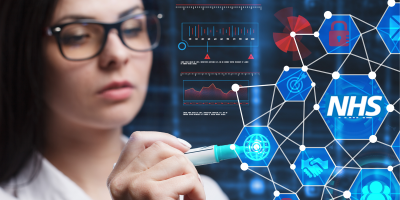 Learning & Development
Virtual Courses
Virtual classroom courses covering R&D topics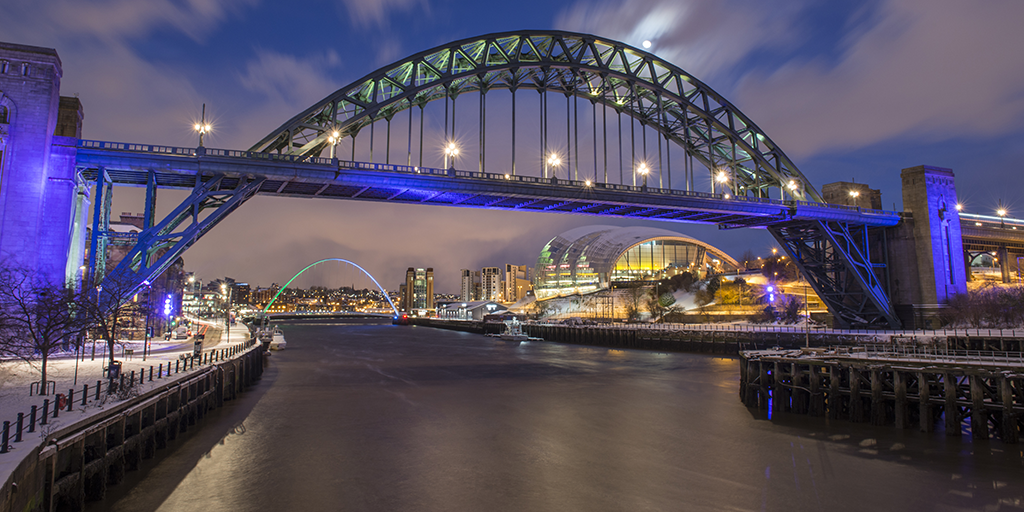 News
RDF21 News
Find out all the latest information about our Annual Conference